Five Questions for Diane Havlir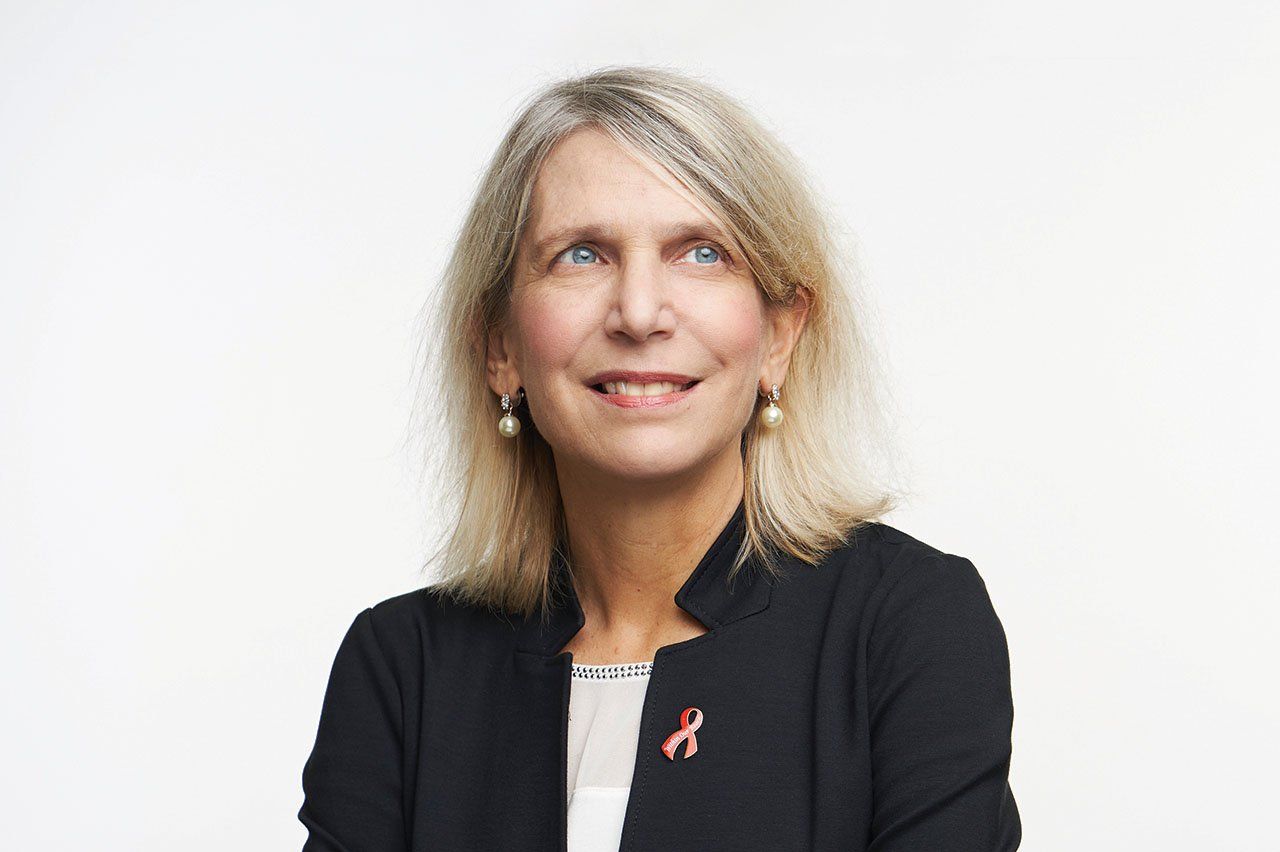 Diane Havlir, MD, UCSF's Weiss Professor, an AIDS pioneer, and an infectious disease leader, is partnering with the local Latinx community to protect vulnerable San Franciscans from COVID-19 and other diseases.
---
What is Unidos en Salud?
It's a partnership between UCSF scientists, public health experts, and Latino Task Force leaders that we formed in April 2020 to offer vital COVID knowledge and care to the Latinx community. The name means "united in health." We provide service and science for several diseases in a low-barrier, walk-up clinic in San Francisco's Mission District. We've administered over 90,000 COVID tests and 60,000 vaccinations. We've also collaborated with the DeRisi Lab at the Chan Zuckerberg Biohub to track SARS-CoV-2's evolution.
How have you achieved such success with vaccinations?
People are motivated when their questions are answered respectfully by medical experts and trusted community members. Clients are vaccinated in a welcoming environment. And we activate social networks by inviting clients to be vaccine ambassadors with family and friends.
Why address diseases beyond COVID?
Positioning COVID services in a multidisease "big tent" reduces the stigma of visiting a COVID site. Offering other health services also generates demand. Someone may want a diabetes test or a flu vaccine, and while at our site they realize they are also due for a COVID booster. With the recent outbreak of mpox (previously known as monkeypox), we were able to rapidly add vaccination services without starting from scratch.
What have you learned about your community partners?
They are inspirational. Their organizations immediately mobilized to address issues such as food security, housing, employment – all critical to health. They willingly participated in our repeated crash-course updates on SARS-CoV-2 to share the information with their members. Many did all of this outside of their full-time jobs.
What motivates you?
Improving health and well-being through science and compassion – that's the reason I became a physician. This mission is shared by Unidos en Salud's passionate team.