The anguished wail from two-time Oscar winner Frances McDormand touched a nerve among the several hundred people gathered for an event titled "Sudden Death by Illness, Injury, or Choice" at UCSF's Cole Hall. Playing the role of Tecmessa to actor David Strathairn's Ajax, McDormand was mourning the death of her beloved husband, who ignores her pleas and impales himself on his sword. 
Bryan Doerries, co-founder and artistic director of Theater of War Productions, brought Sophocles' Ajax to UCSF on April 18, using the 2,500-year-old Greek tragedy to start a conversation with the university community about facing death both professionally and personally. Tears flowed during the dialogue following the reading, and many nodded when a third-year medical student asked, "How can I deal with the deaths of my patients day after day after day, when I can barely deal with my own father's death?"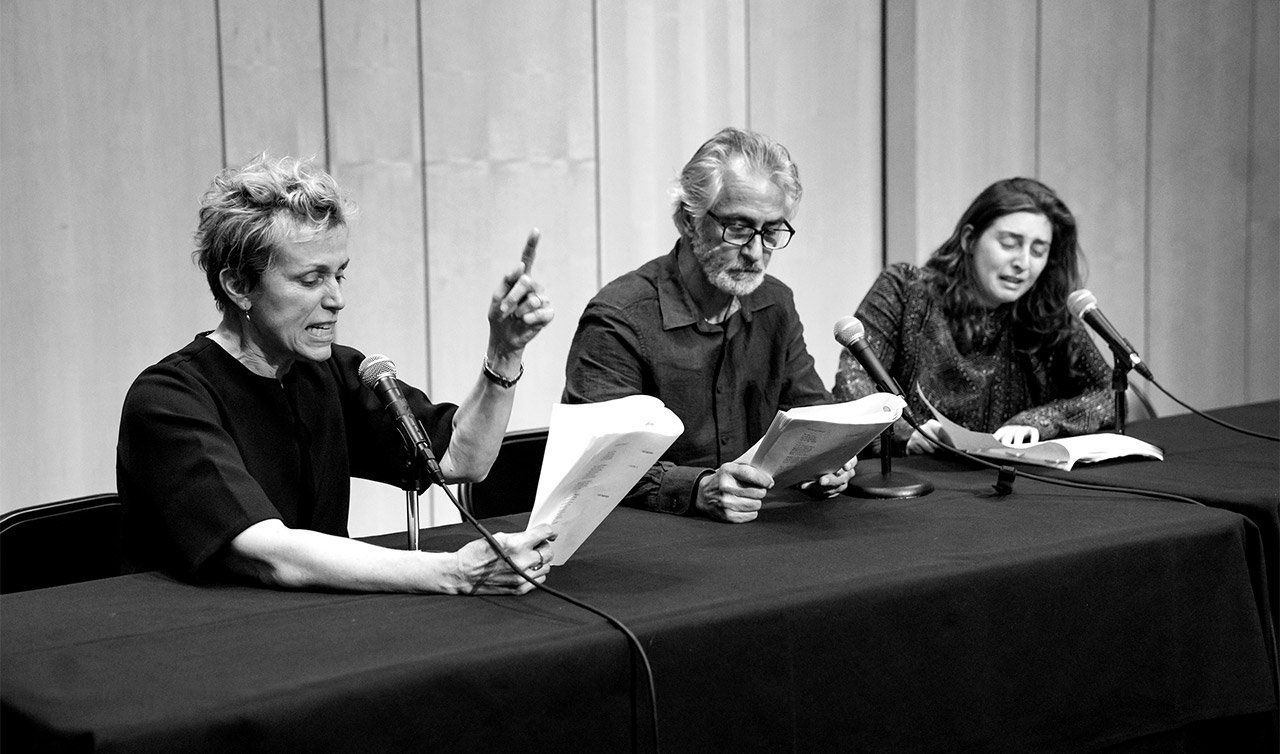 The answers – talk to one another, support each other – came both from the audience and from a panel featuring UCSF Executive Vice Chancellor Daniel Lowenstein, MD; geriatrician Rebecca Sudore, MD '99; UCSF medical student Tiana Woolridge; and Ken Baldwin, a high school teacher who jumped off the Golden Gate Bridge in 1985 and survived.
Doerries ended the powerful and poignant evening with what he called his nightly benediction: "You are not alone across time."