Nurses Needed Now
Q&A with nursing leader Gina Intinarelli-Shuler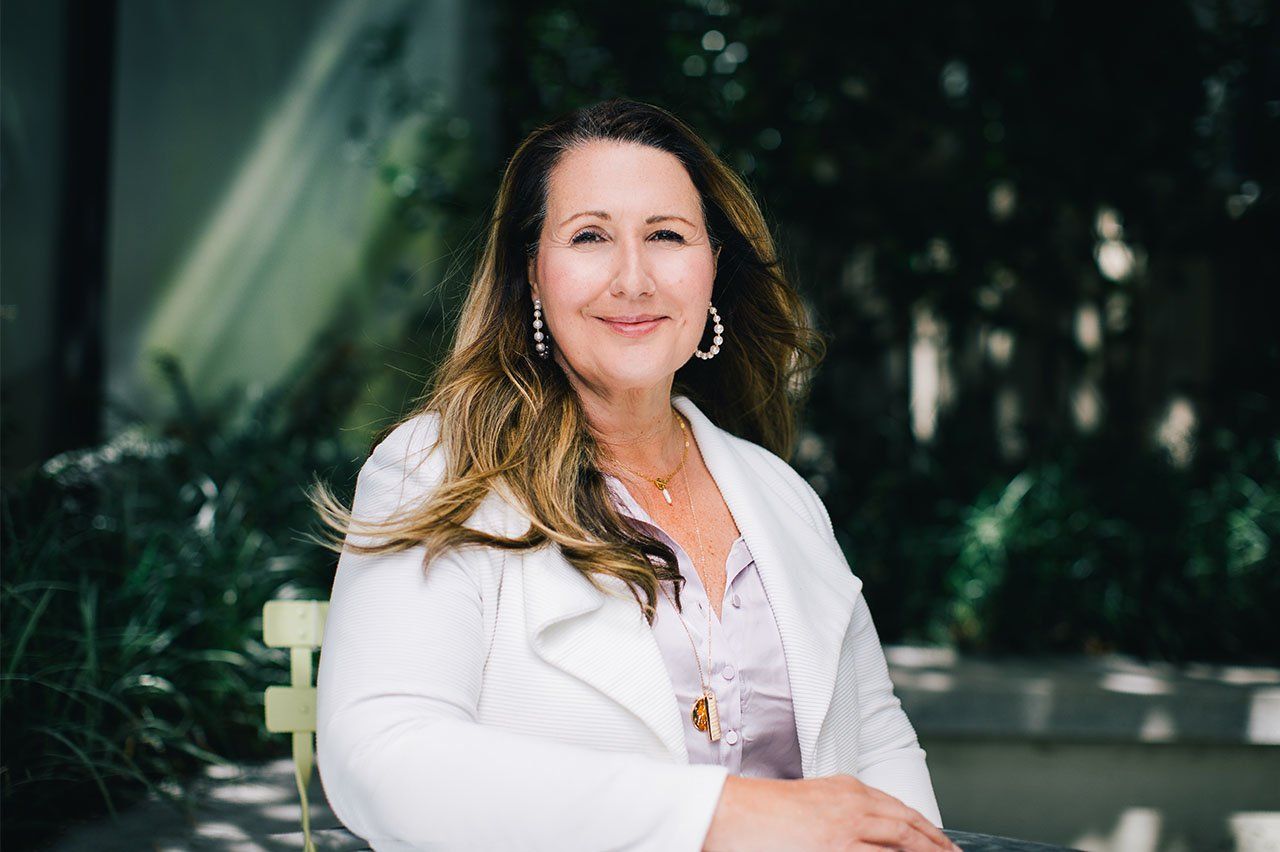 Decades in the making, the nursing shortage that's hammering hospitals everywhere is also challenging UCSF, where – despite low turnover rates – administrators are hustling to fill ranks depleted by the pandemic and an aging workforce. Along with her executive nursing team, veteran nurse Gina Intinarelli-Shuler, PhD '13, RN, is tackling the crisis.
---
UCSF Health offers competitive salaries and benefits along with low nurse-to-patient ratios to attract and keep nurses, yet nurses are still in short supply. What do you see?
Across the country, nurses are leaving the bedside in droves. The nursing shortage has been coming for a long time and is expected to exceed 500,000 nurses by 2030. We knew going into COVID that a significant portion of the workforce was over age 50. Now we see nurses who are close to retirement – and who don't want to work in the COVID environment anymore – leaving sooner than expected. One key part of the shortfall is that nursing schools can't grow their programs because of faculty shortages.
How big a role has COVID played?
The stressors of the unrelenting pandemic – such as PPE (personal protective equipment) and social distancing requirements – have compounded the difficulties in the work environment. Staffing shortages, potential exposure to COVID, and significant moral distress were all cited as key reasons nurses shortened their careers, according to a survey of critical care nurses. COVID accelerated something that was slowly simmering. We would have seen the same workforce changes, but they would have taken longer, and we would have had more time to respond.
Can you discuss the consequences for nurses of caring for patients who have chosen not to vaccinate?
It's really tough. Compassion fatigue is a factor. You're putting not just yourself at risk but also the family you go home to. I think that nurses are compassionate in the day-to-day, but it's a moral struggle to care for people who have chosen not to vaccinate – especially if you're in a hospital where you couldn't take care of other patients because COVID patients were taking all the beds. Nurses and physicians really wrestle with that.
How has UCSF addressed burnout?
One solution was brilliant. In the beginning, our psychiatry colleagues rolled out the Cope Program. We gave employees front-of-the-line access to therapists to help them cope with all the dilemmas of COVID – not just burnout at the bedside but also managing work-from-home stresses and illness in their own families.
Next, we worked closely with managers to ensure that we're having wellness conversations, looking at people's schedules, and offering flexibility. Another benefit offered across UCSF, which was groundbreaking, was ensuring that every employee had 128 hours of COVID leave to remove the stress of using up vacation or sick time.
Hospitals have long turned to traveling nurses, contractors who sign up for three-month gigs and can earn $6,000 a week or more, to fill gaps. Do you see travelers as a long-term solution or more of a temporary fix?
Like hospitals everywhere, we use traveling nurses to manage our shortages. But if the past is any predictor, eventually travel nurses tire of "gig" work and choose to stay on as career employees. I expect as the pandemic wanes, this phenomenon will occur again.
Looking back, were there other steps you should have taken?
UCSF has a large population of retired nurses, and I think we could have done a better job with calling on retirees. While many may not have worked at the bedside, they could have handled contact tracing, vaccine delivery, and symptom screening to free up staff nurses for bedside work. We are doing that now and have found that many retired nurses are willing to help.
Given that more than 500,000 nurses in the U.S. are expected to retire this year, what can UCSF's School of Nursing do to tackle a shortage that shows no sign of abating?
We have expanded our training programs for entry-level nursing and our new nurse-residency programs. For example, we had one graduate training program a year for 74 nurses, and now we are training over 150 per year. But schools have been unable to meet all the demand because we cannot recruit faculty to teach the students – clinical nurses earn significantly more than the teachers who instruct them.
Everyone's going to see a shift in the experiential level of the nursing workforce as longtime nurses retire. At UCSF, we see the most difficult patients with the most complex diseases. We want the challenge of healing the sickest patients. My job as the associate chief nursing officer for nursing excellence is to ensure that our nursing workforce of over 4,000 is supported in a way that makes this a great place to work and that we are recruiting the cream of the crop. It's challenging, but our senior nursing leaders are putting together a comprehensive workforce recruitment, retention, and training plan. I feel confident that UCSF will rise to the challenge; we have been training nurses for over 100 years.
Gina Intinarelli-Shuler is an associate dean at the UCSF School of Nursing and associate chief nursing officer for nursing excellence at UCSF Health.