Conspiring Against Cancer
Q&A with Alan Ashworth, PhD, UCSF's New Cancer Center president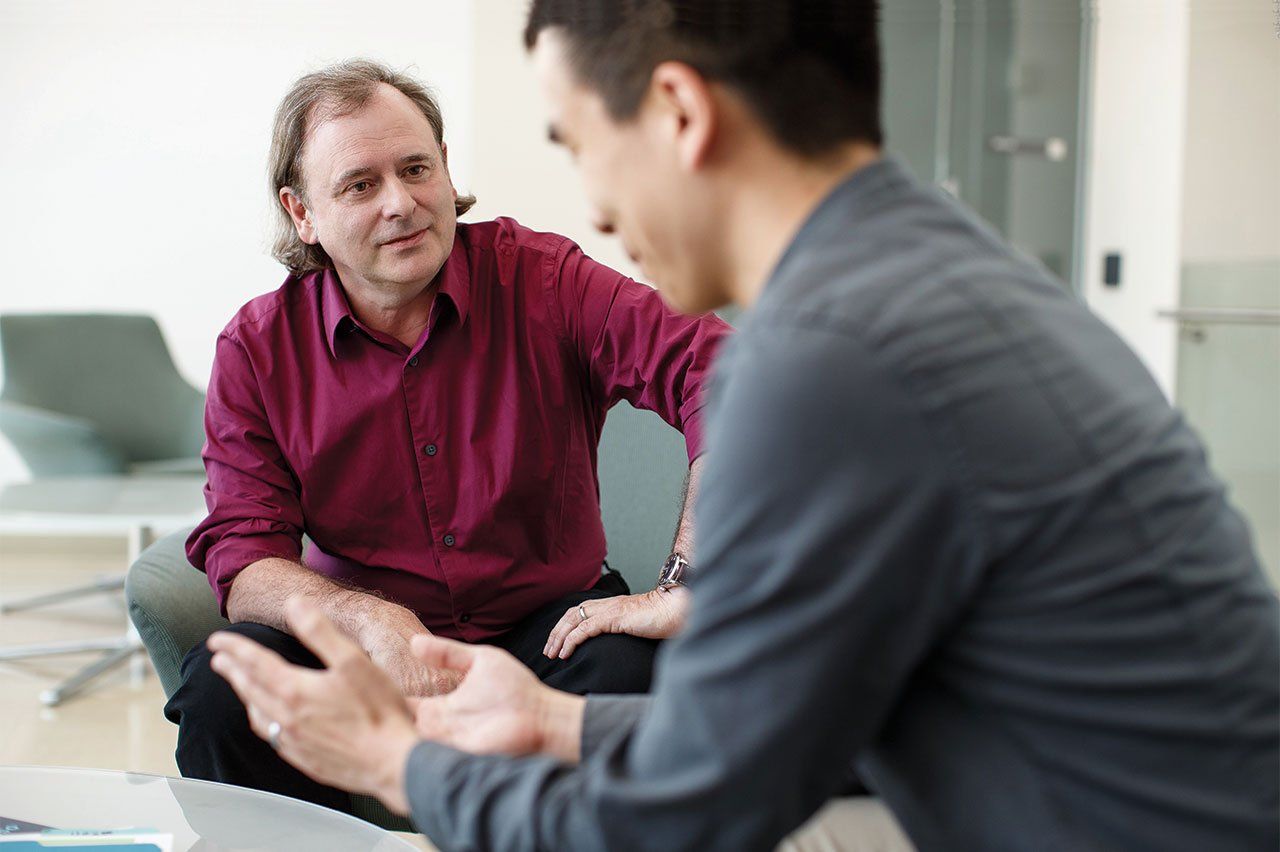 One of the world's preeminent cancer scientists, Alan Ashworth, PhD, assumed leadership in January of UCSF's Helen Diller Family Comprehensive Cancer Center. Ashworth studies genes involved in cancer risk and was a key player on the team that discovered the BRCA2 gene, which is linked to a heightened risk of breast, ovarian, and other cancers. He went on to develop a treatment for BRCA1- and BRCA2-related cancers that was recently approved by the FDA. Before coming to UCSF, Ashworth served as chief executive of the Institute of Cancer Research, London.
---
What brought you to UCSF?
I saw this position as a fantastic opportunity to make a difference. UCSF has always been a place I've enjoyed visiting. I like the scale and breadth of it, the excellence, the feeling of entrepreneurship. The new Bakar Cancer Hospital at Mission Bay was also one of the major drivers in my coming here – it will allow for a totally seamless integration between clinical programs and research in a stunning new facility.
Additionally, there are a lot of emerging technologies being developed here in the Bay Area that I'm looking forward to tapping into. I believe partnership between academia and industry to be crucial to developing the next generation of cancer therapies and diagnostic tools.
What's your vision for tackling the disease?
I want to accelerate the movement from insights to therapies and cures by facilitating increased collaboration among basic, translational, and clinical scientists. This is how we'll ultimately cure the disease, and if we're not in the game to do that, what are we doing?
Where do you see the fight against cancer in 10 years? 20?
History proves that predicting exact timelines in this area is a tricky business.
I would say that we will first see much better and more long-term disease control. A smorgasbord of therapies – conventional therapies, new targeted drugs, and immune therapies – will be increasingly used in rational sequential and combination strategies. This will initially result in the stabilization of advanced disease, plus more cures of early-stage disease. We should also eventually see cures of some lethal advanced cancers. And methods of early detection will become much more efficient. Finally, pinpointing cancer risk and prevention will rightly be getting much more attention.