Backlash: Anti-Asian Racism Escalates During COVID-19
The pandemic has led to a sudden rise in discrimination against people of Asian descent.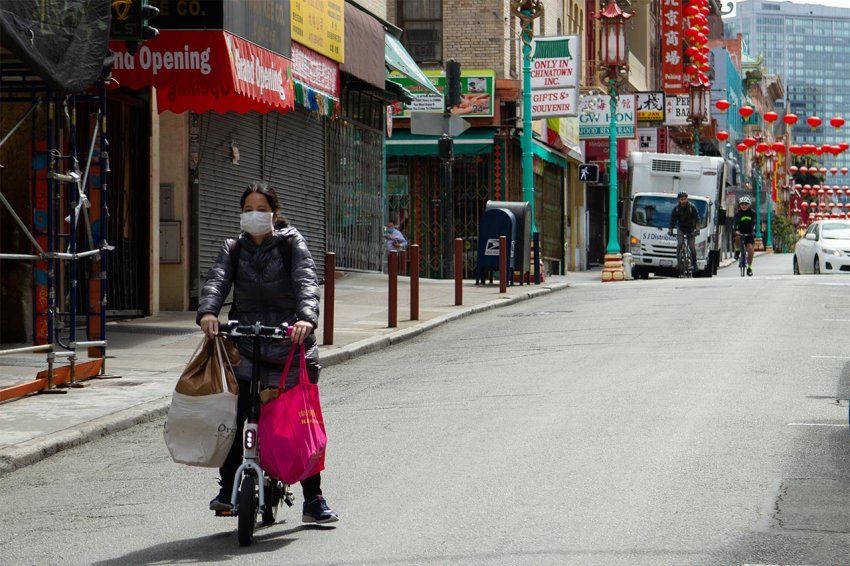 Because the outbreak was first detected in Wuhan, China, President Trump and other Americans have blamed the Chinese for the spread of the virus – and some are taking their anger out on people of Asian descent.
This isn't a new phenomenon; fears of contagion have brought out racist behavior during many prior epidemics. After the 2014 Ebola outbreak, for example, Africans living in the U.S. reported a backlash that ranged from hurtful questions to outright assault. COVID-19 is no different.
Sojung Yi, MD, a resident in emergency medicine at UCSF, has had to deal with patients interrogating her about where she's from. Some have asked for a nurse or a doctor who's "not from China."
Yi has also heard reports of people yelling at Asian Americans as they wait in lines or walk home. Recently, she treated an elderly Chinese man who was assaulted in a San Francisco park. His attackers knocked him down and started kicking him. They spat on him and told him to "go back to China." As Yi examined the man's bloodied hands, his Cantonese video interpreter paused for a moment, as her voice cracked and her eyes teared up.
Recently, Yi reflected on her experiences at a UCSF town hall on coping with anti-Asian racism during COVID-19, which included tips on how to support people experiencing harassment. Mimi Wong, PhD, a neuropsychologist at Zuckerberg San Francisco General Hospital (ZSFG), organized the event with Lauren Mai, PsyD, associate training director at ZFSG.
Wong and Mai are co-founders of the Asian Neuropsychological Association, which has tried to call attention to the anti-Asian xenophobia that has emerged during the pandemic. The UCSF Asian Health Institute, led by Diana Lau, PhD, RN, is also coordinating events in Cantonese and English that bring evidence-based information about COVID-19 to Asian American communities in the Bay Area.
"Xenophobia – from microaggressions to verbal harassment to the stabbing of a Midland, Texas family – has deeply impacted our communities," Wong said during the May 27 town hall meeting. "Suddenly the term 'stay safe' has a double meaning for Asian Americans."