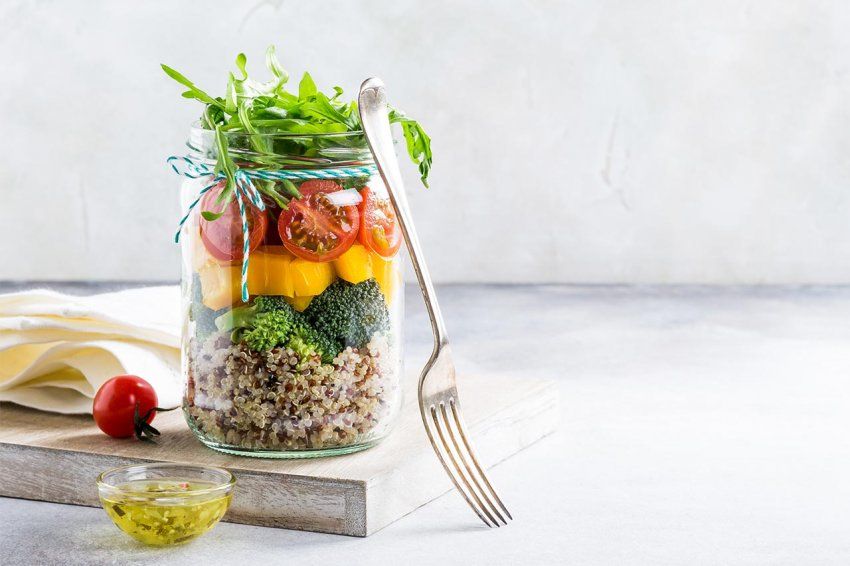 UC San Francisco nutrition expert Katie Ferraro, MPH, RD, has some reassuring news: If you dive into that meal of fried calamari, juicy steak, and tiramisu – even if you eat like that for a few days – it's not the end of the world.
"Your overall nutrition status is determined by the days, weeks, months, and years of food and beverage choices you do or don't make. If you fall off the wagon, extra exercise can combat those additional calories and get you back on track."
A registered dietitian and assistant clinical professor of family health care nursing in UCSF's School of Nursing, Ferraro thinks Americans overuse the word "diet."
"Diet simply refers to all of the foods that you eat. I try to avoid the term 'going on a diet.' It implies that you'll go off the diet!"
MOOC spreads the word
Last year, Ferraro launched what has turned out to be a startlingly popular UCSF massive open online course, or MOOC, called Nutrition for Health Promotion and Disease Prevention. The six-week course, offered through Coursera, was designed for physicians, registered nurses, and registered dietitians, but it is open to anyone. The first session ended up "graduating" more than 8,000 students from more than 100 countries.
The course, like all of Ferraro's teaching and education outreach, relies exclusively on documented evidence, "not on what your grandmother tells you," she says. The evidence-based approach often busts nutrition myths and misunderstandings that many health care practitioners unknowingly keep alive. She's particularly concerned that the vast majority of doctors never take a dedicated nutrition class.
"You have two-thirds of the country overweight or obese, but many physicians will rightly admit they don't have the nutrition education they need to adequately advise their patients on diets for maintaining health or controlling disease."
Diets and disease
People with diabetes, for example, often mistakenly think they can't eat fruit because it contains sugar. "But fruit is and should be a very important part of a diet for diabetes. Yes, it contains naturally occurring sugar," Ferraro admits, but also "many other beneficial nutrients that promote overall health."
Similarly, many people with celiac disease think that a gluten-free diet means avoiding all grains. In fact, many whole grains – such as corn, rice, and quinoa – are fine.
"If you are newly diagnosed with celiac disease, you can easily become overwhelmed with what you can't eat. But research shows that people are far more likely to maintain their health if they focus on what they can eat."
When it comes to cancer, disillusionment with traditional medicine encourages some people to turn to unproven alternatives, including costly and ineffective dietary supplements. "Part of what a practitioner needs to do is to stress what is myth and what is not," Ferraro says.
"Many Americans are surprised to learn about the overall lack of regulation in the supplement market. In other parts of the world, supplements are more closely regulated."
She attributes the course's popularity to the inescapable fact that "most people love to talk about themselves and what they eat. Despite differences in cuisine, palates, and perceptions, food is a great equalizer and can be a universal vehicle for health," she says.