She was a miracle worker, a sweetheart, a healer, a friend.
She coaxed small, seriously ill patients out of their beds. She eased their anxieties before surgery. She let them dress her in a tutu or spray her with blue paint, just to put smiles on sad faces. 
She was Nilani, or Lani, the beloved service dog at UCSF Benioff Children's Hospital San Francisco; Lani died this summer after five years of bringing love, laughs, cuddles, and comfort to young patients and their families. 
The instant she walked into a patient's room, Lani knew precisely what was needed – whether it was playing a game of fetch, climbing right up into the bed, or consoling a parent with a gentle nuzzle. As news of Lani's passing spread, condolences and social media posts poured in, many from parents whose children had befriended Lani in their final days.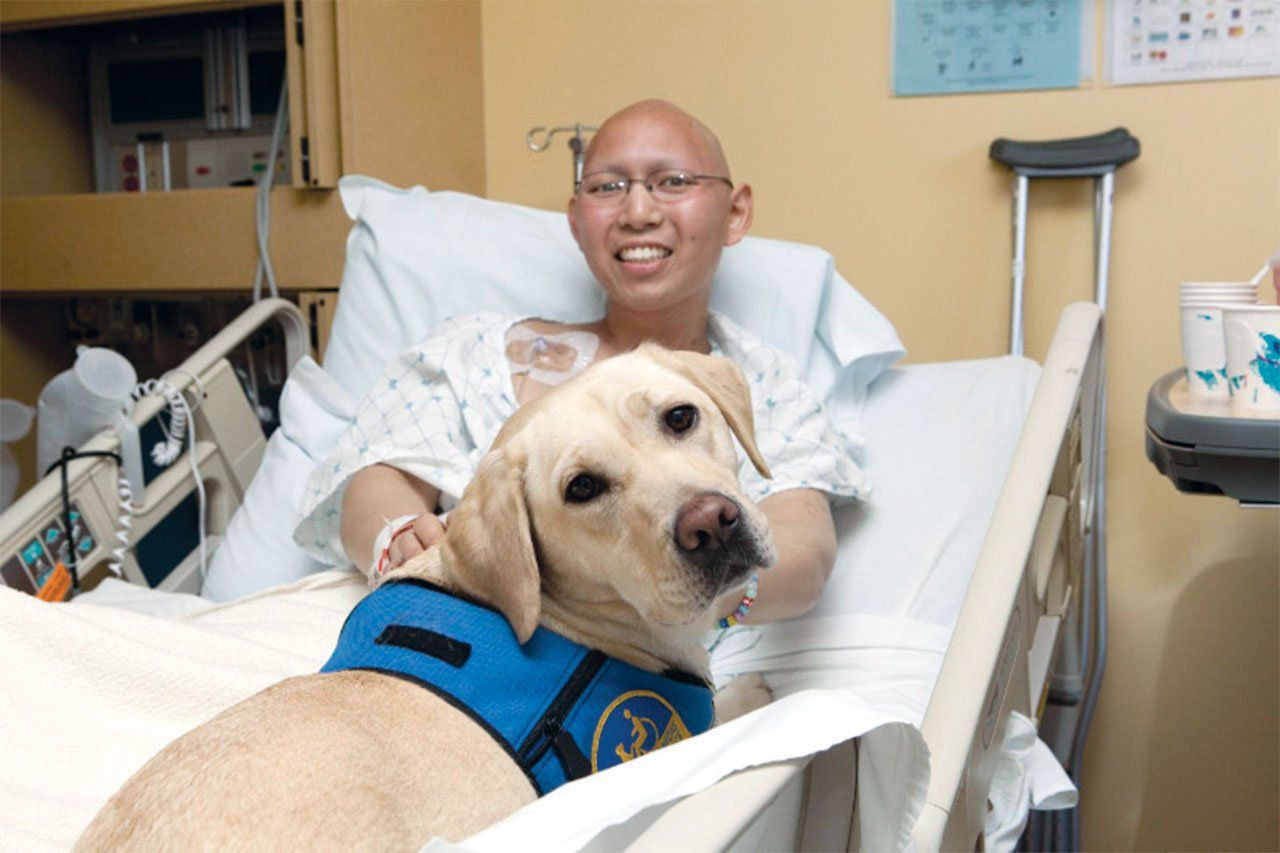 "May you find strength knowing how deeply she touched the lives of so many children and adults alike. We will miss you so dearly, Lani girl."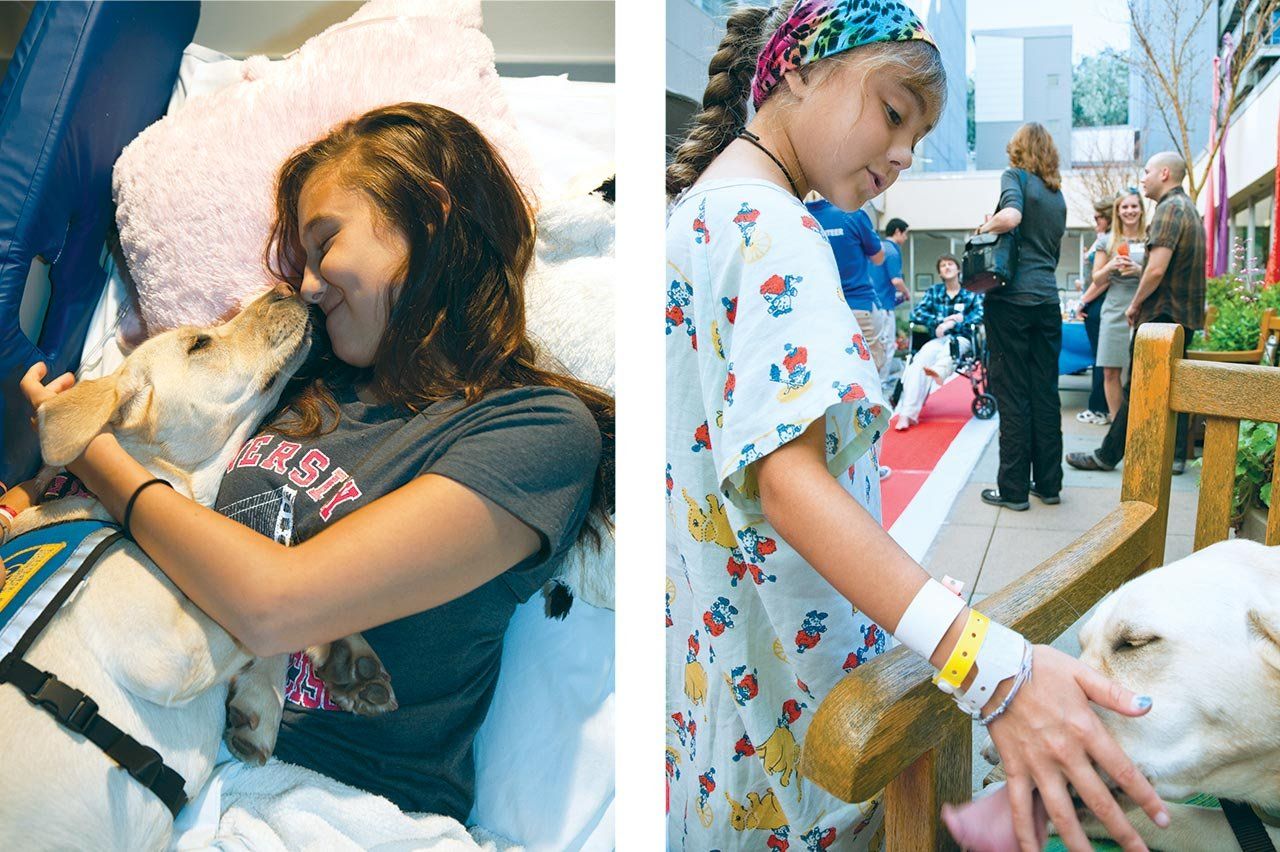 "Lani gave big smiles to my child for almost four years. She will be missed, but I know she is playing ball with him in heaven."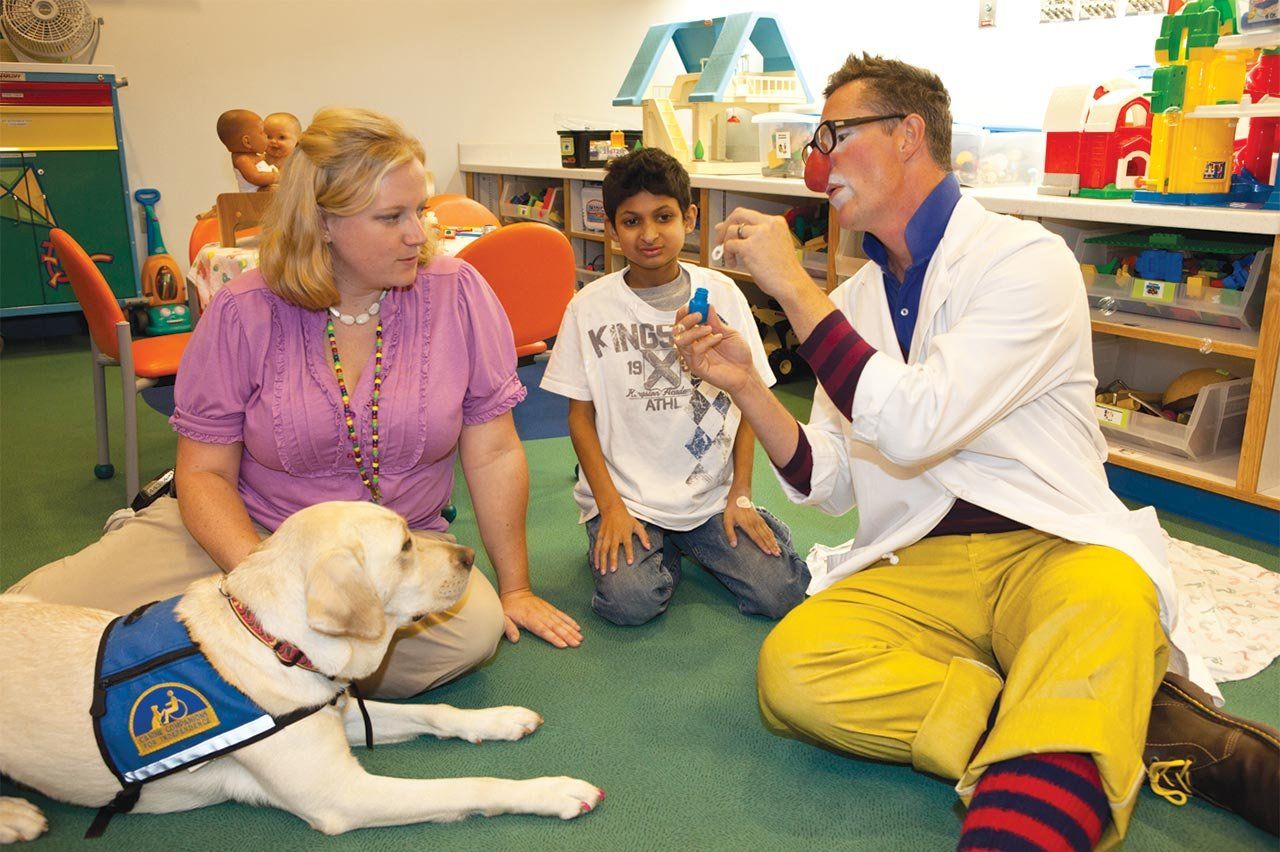 "My son was among the first patient room visits Nilani made as a service dog for UCSF. Even if times were tough, seeing Nilani made him smile and forget some of the pain."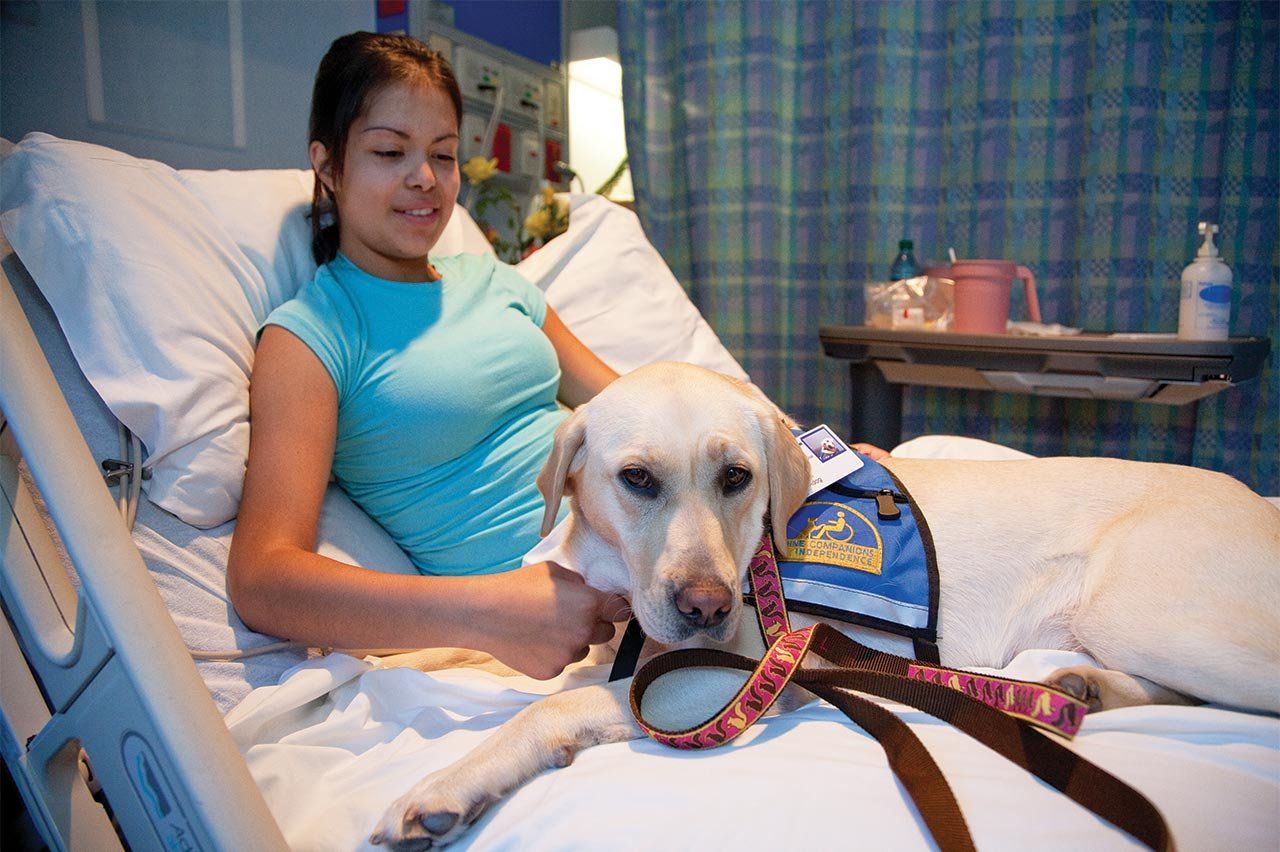 Nilani: May 18, 2008 – Aug. 3, 2015