Haircuts Plus Health Care
How barbers are aiding in the fight against heart disease, especially among Black men.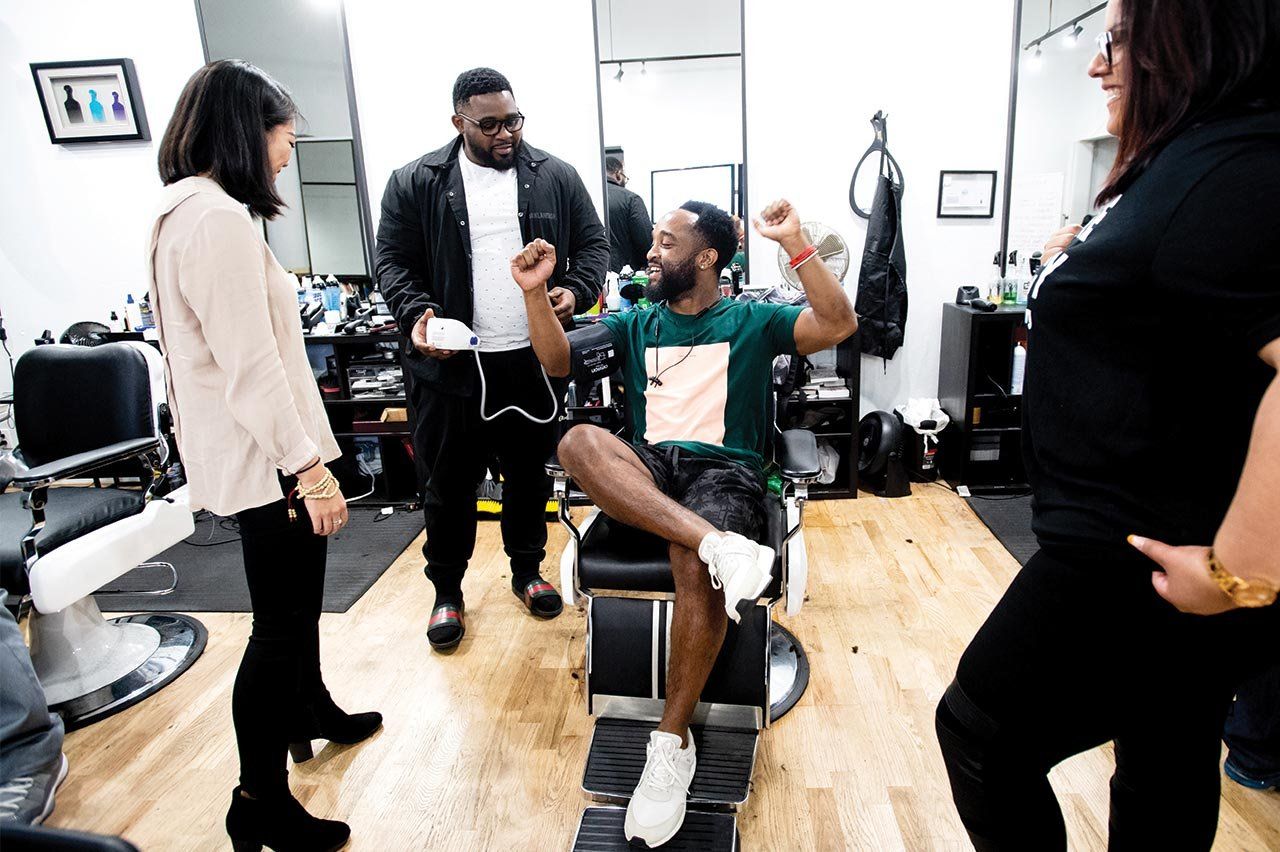 UCSF doctors are training barbers in Oakland and San Francisco to aid in the fight against heart disease, especially among African American men.
The effort was the brainchild of Kenji Taylor, MD, MSc, whose father passed away suddenly from a heart attack. His story is not uncommon. African American men have the highest rates of hypertension and hypertension-related death of any demographic group. Taylor's father, who likely suffered from undiagnosed hypertension, had never seen a doctor because he was uninsured and mistrusted the medical system.
Out of that experience came the Cut Hypertension Program, which trains barbers as health coaches who provide screenings, education, and referrals to primary care providers. "Being able to go out to the barbershop is a great way to not only start a conversation about hypertension but also show African American men that they can have trusting relationships with health care providers," says Taylor, who is chief resident in family medicine at UCSF.