The Case of the Confused Grandfather
For months, the 78-year-old* had been behaving strangely. Fearing the worst, his family consulted UCSF neurologist Georges Naasan, MD.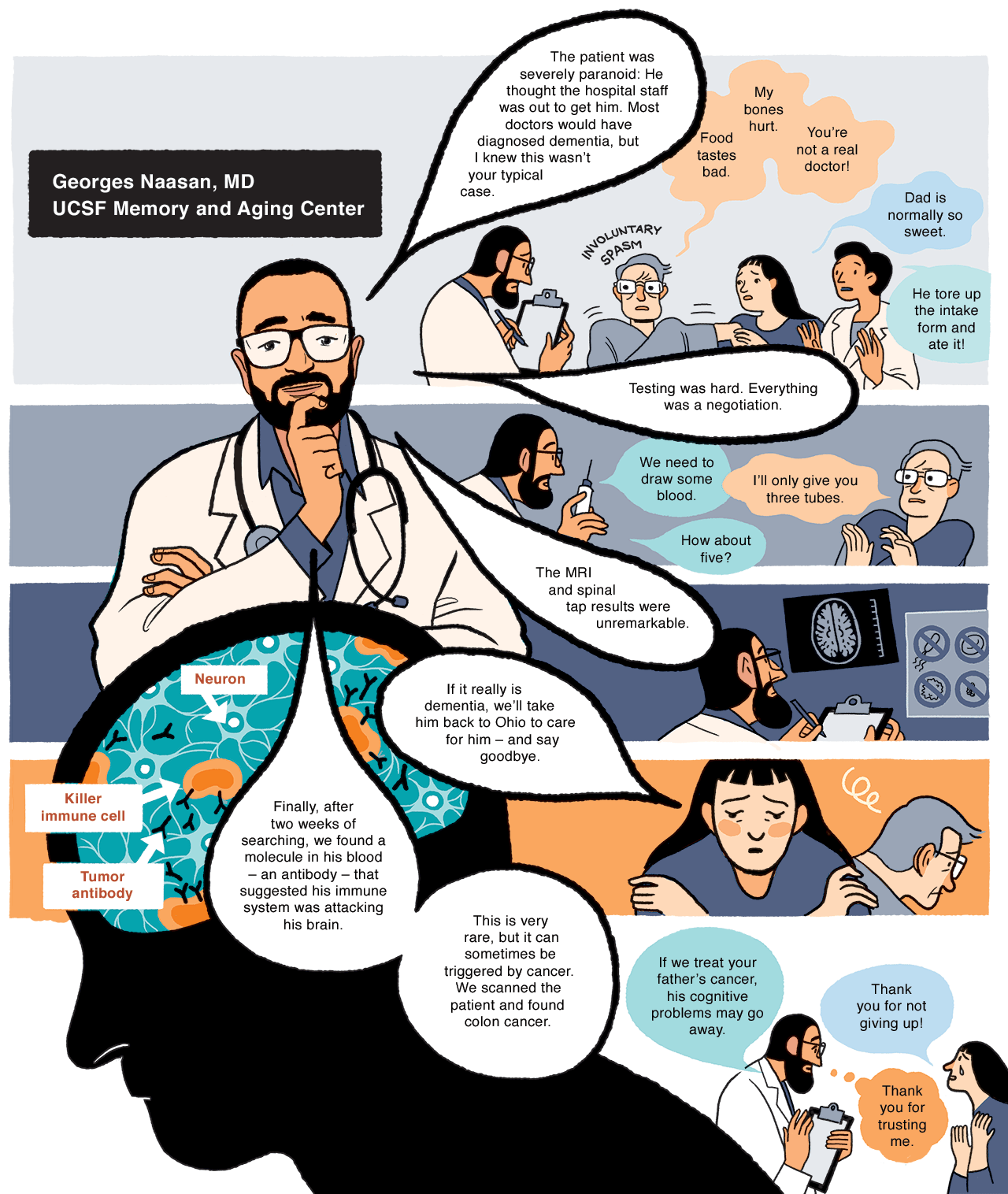 * Identifying information about the patient and his family has been changed to protect their privacy. The rest of the story is true according to Naasan's memory and case notes.