Capturing a Pandemic Moment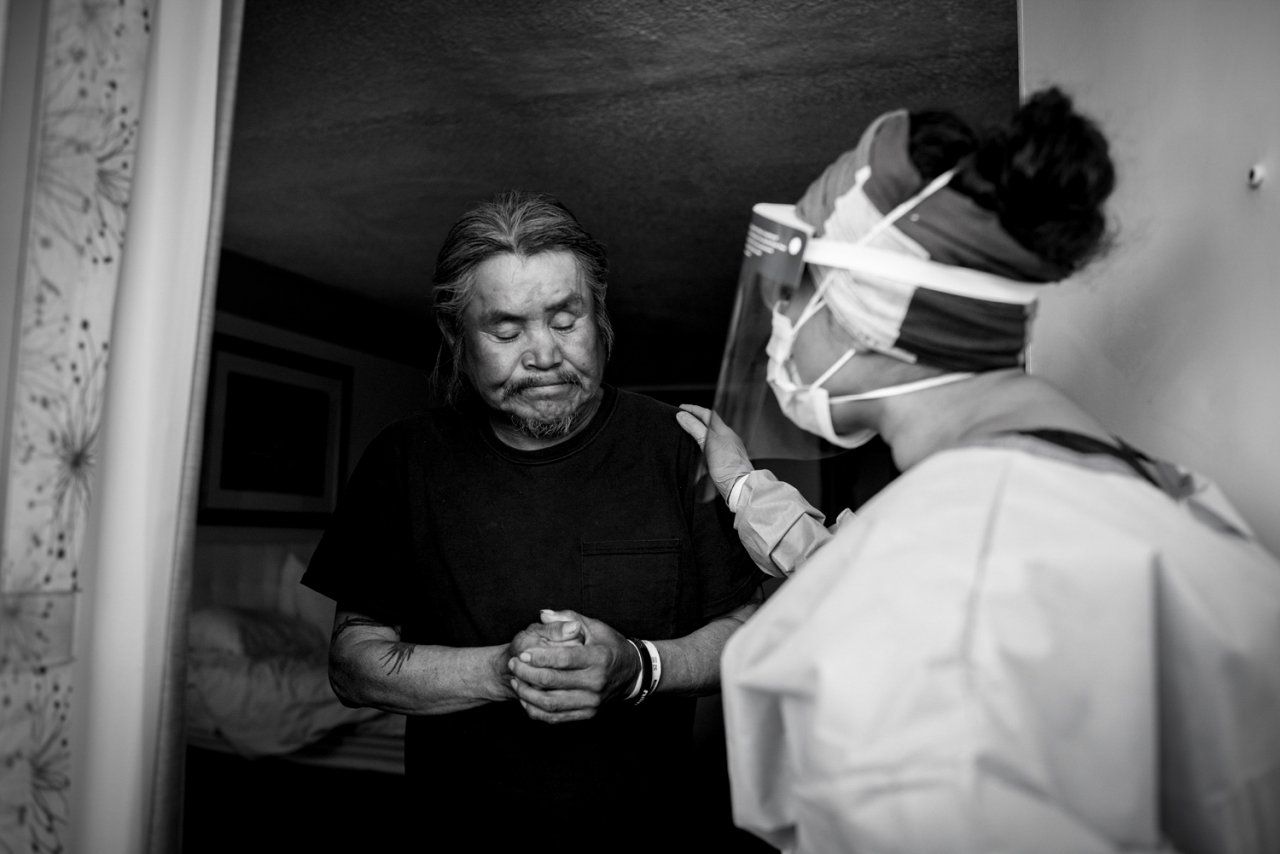 In April 2020, I was assigned to document the 40 UCSF physician and nurse volunteers who traveled to the Navajo Nation when it suffered one of the country's highest infection rates of COVID-19. I followed the teams door to door as they provided care to Navajo residents sheltering at hotels. When Archna Eniasivam, a physician and assistant professor, visited Ronald Hood, he'd been struggling. He seemed grateful for her attentiveness and care and for the medicines and meals he received. Most of the residents, alone and separated from loved ones, had formed a bond with their caregivers over the weeks. Because of that trust, Ronald graciously allowed me to document his visit with Dr. Eniasivam. I felt privileged to have been allowed to capture the intimate moments between them.
Bay Area photographer Barbara Ries's series of images from the Navajo Nation won a prestigious Grand Gold Award in the Council for Advancement and Support of Education's regional awards competition. The Navajo Nation project was coordinated through UCSF's HEAL (Health, Equity, Action, and Leadership) Initiative.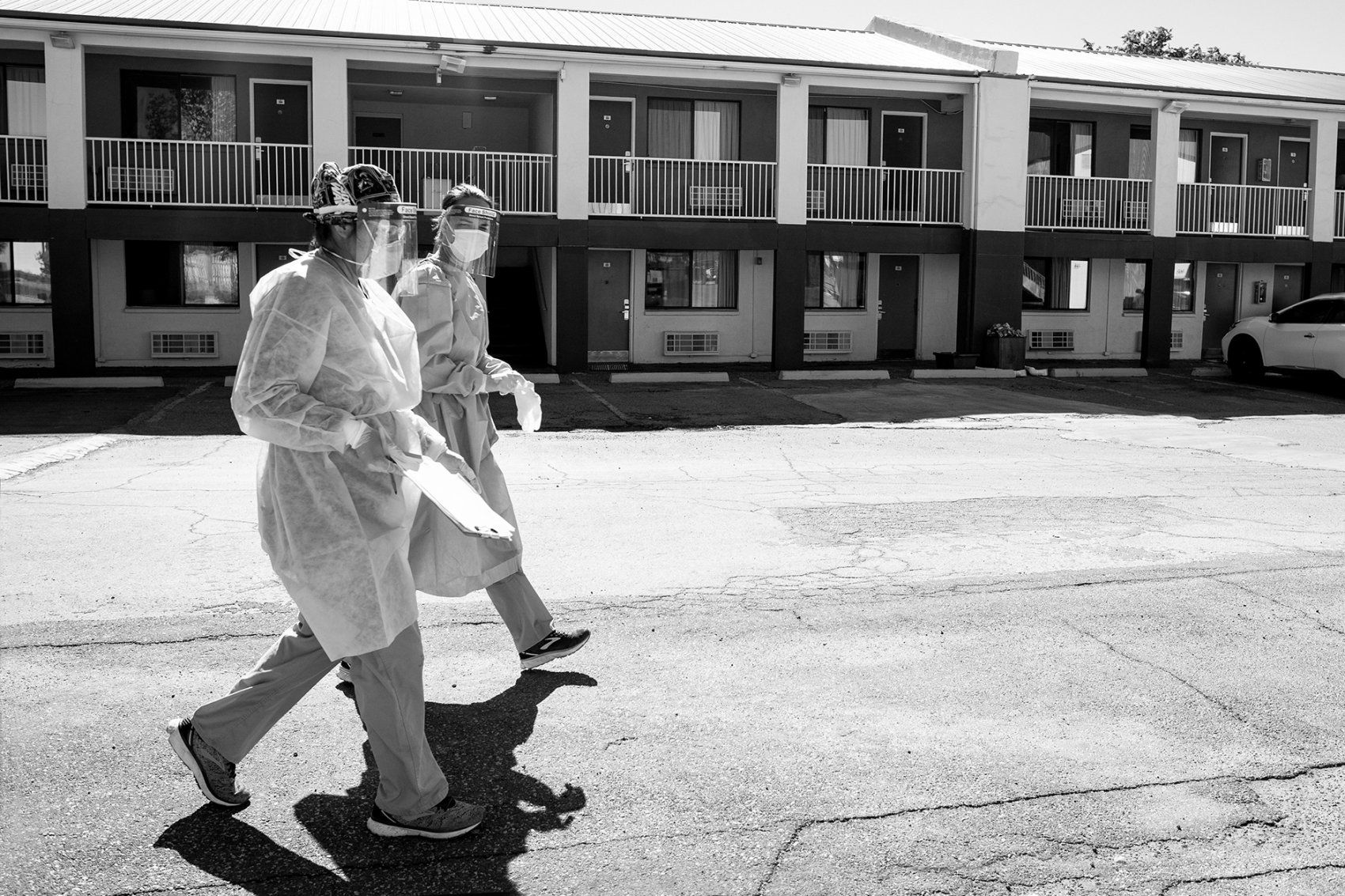 Anne Montgomery (right), MD, a UCSF resident and HEAL volunteer in Navajo Nation, teams up with Michelle Lynch (left), a Navajo nursing assistant in Internal Medicine at Gallup Indian Medical Center (GIMC), to do rounds with local sheltered residents at the Days Inn Motel in Gallup. Photo: Barbara Ries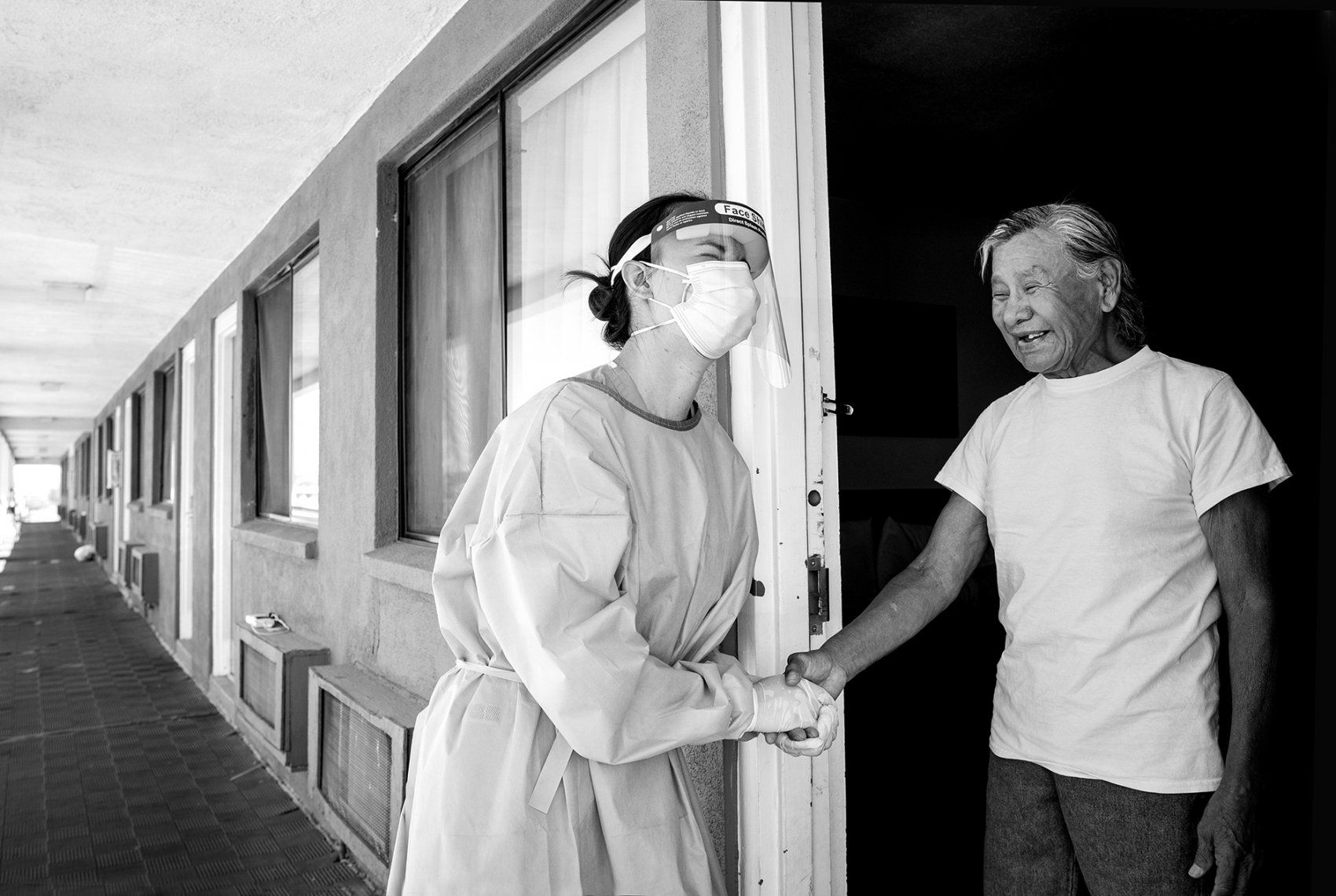 Anne Montgomery, MD, a UCSF resident and HEAL volunteer in Navajo Nation, talks with Calvin Hasgood, 74, who was part of a program to house homeless in hotels and motels during the COVID-19 pandemic. Photo: Barbara Ries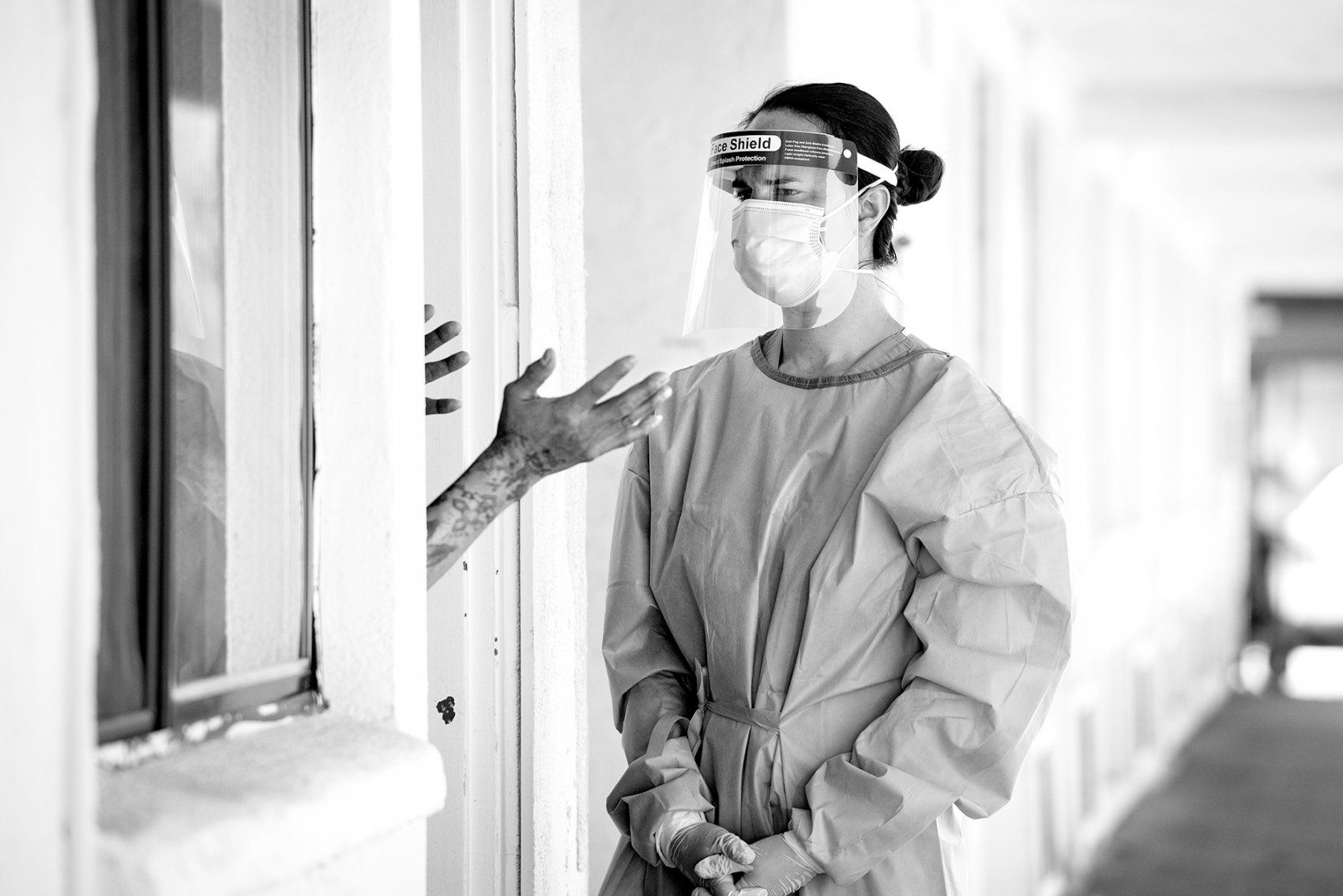 Anne Montgomery, MD, a UCSF resident and HEAL volunteer in Navajo Nation, goes door to door on rounds with local sheltered residents at the Days Inn Motel in Gallup, New Mexico. Photo: Barbara Ries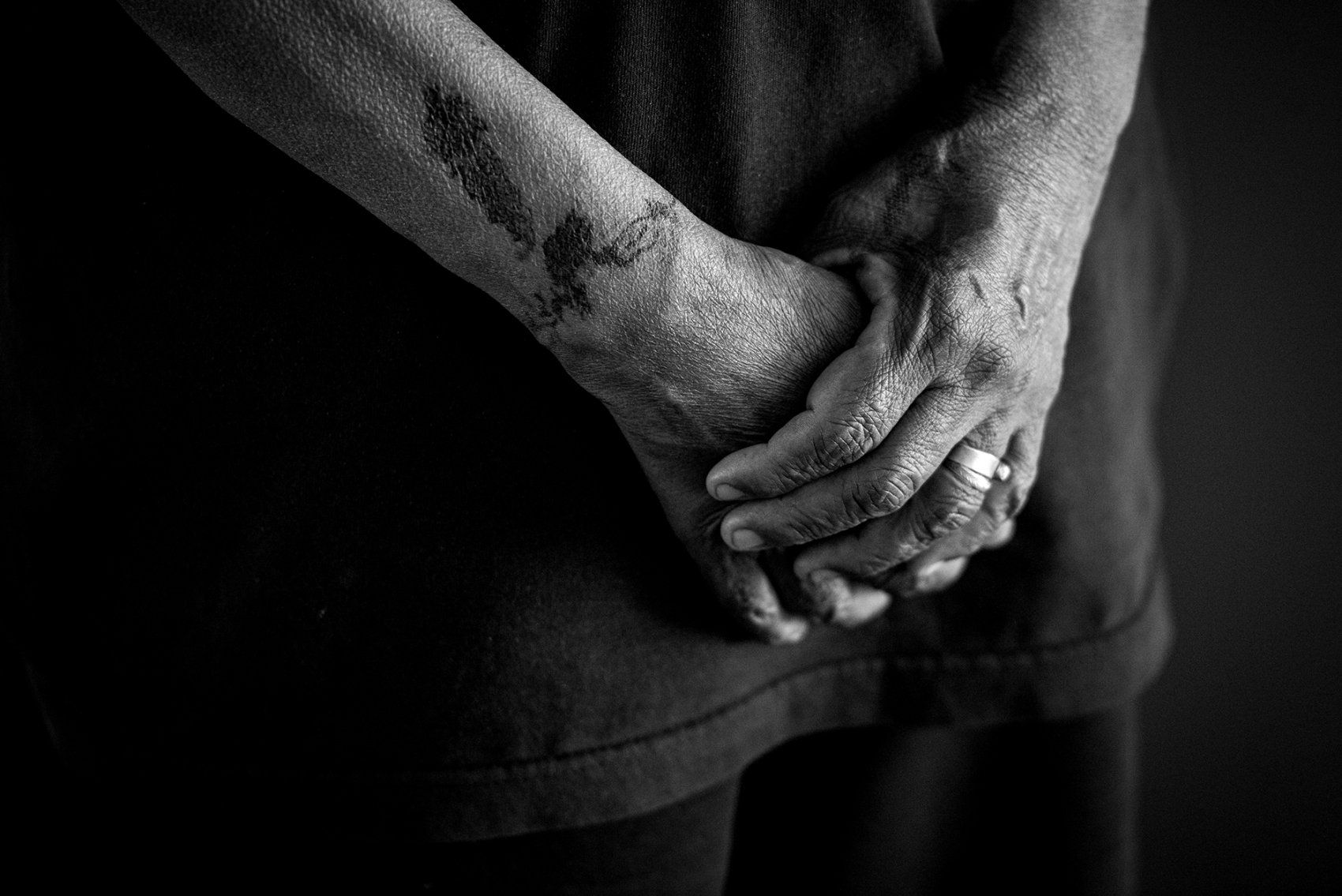 Forty UCSF volunteer health workers who teamed up with frontline medical staff in Navajo Nation as COVID-19 surged in the region. Photo: Barbara Ries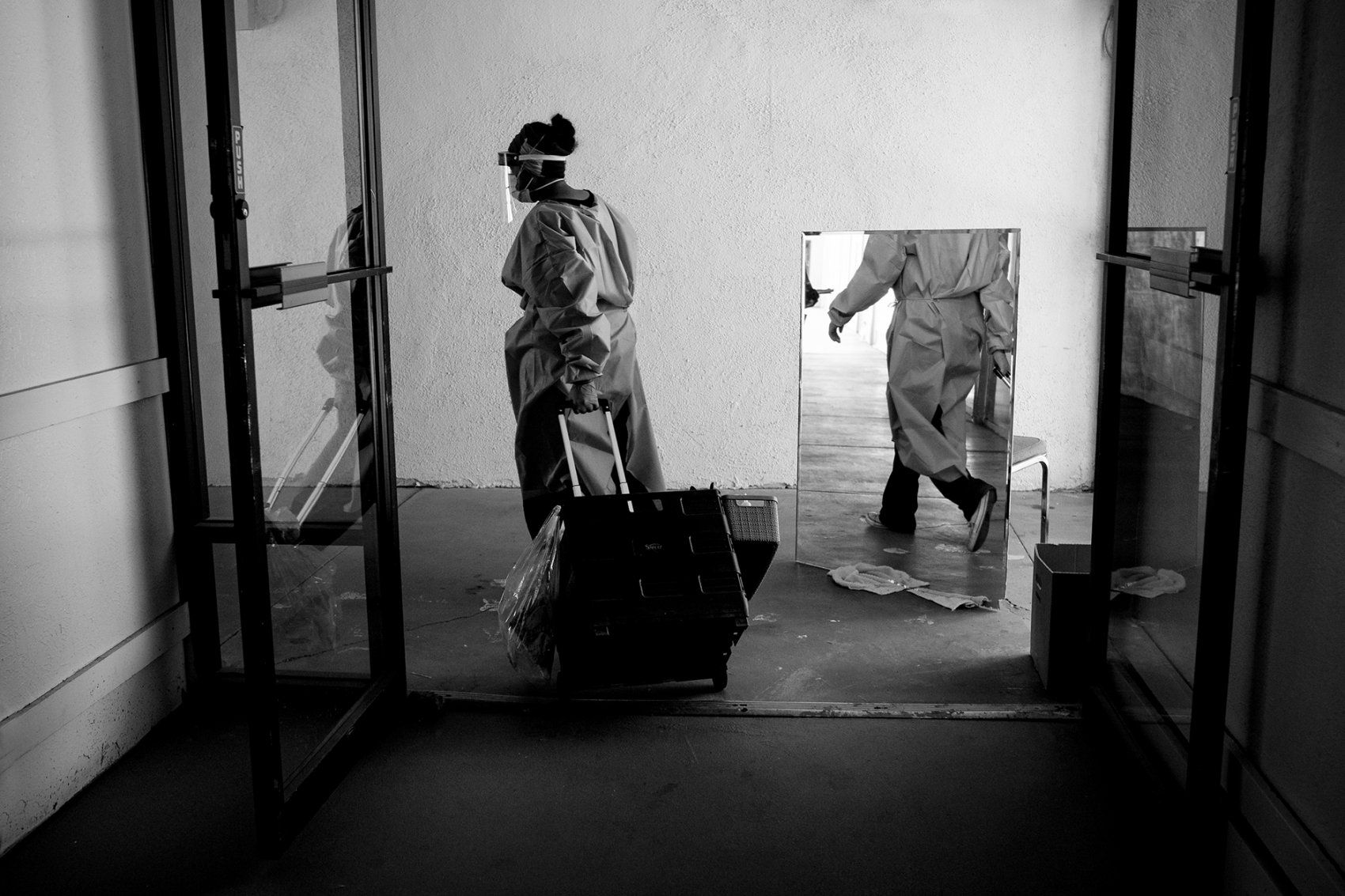 Archna Eniasivam, MD, a HEAL volunteer working in Navajo Nation, does daily rounds treating residents in the Howard Johnson Hotel in Gallup, New Mexico. Photo: Barbara Ries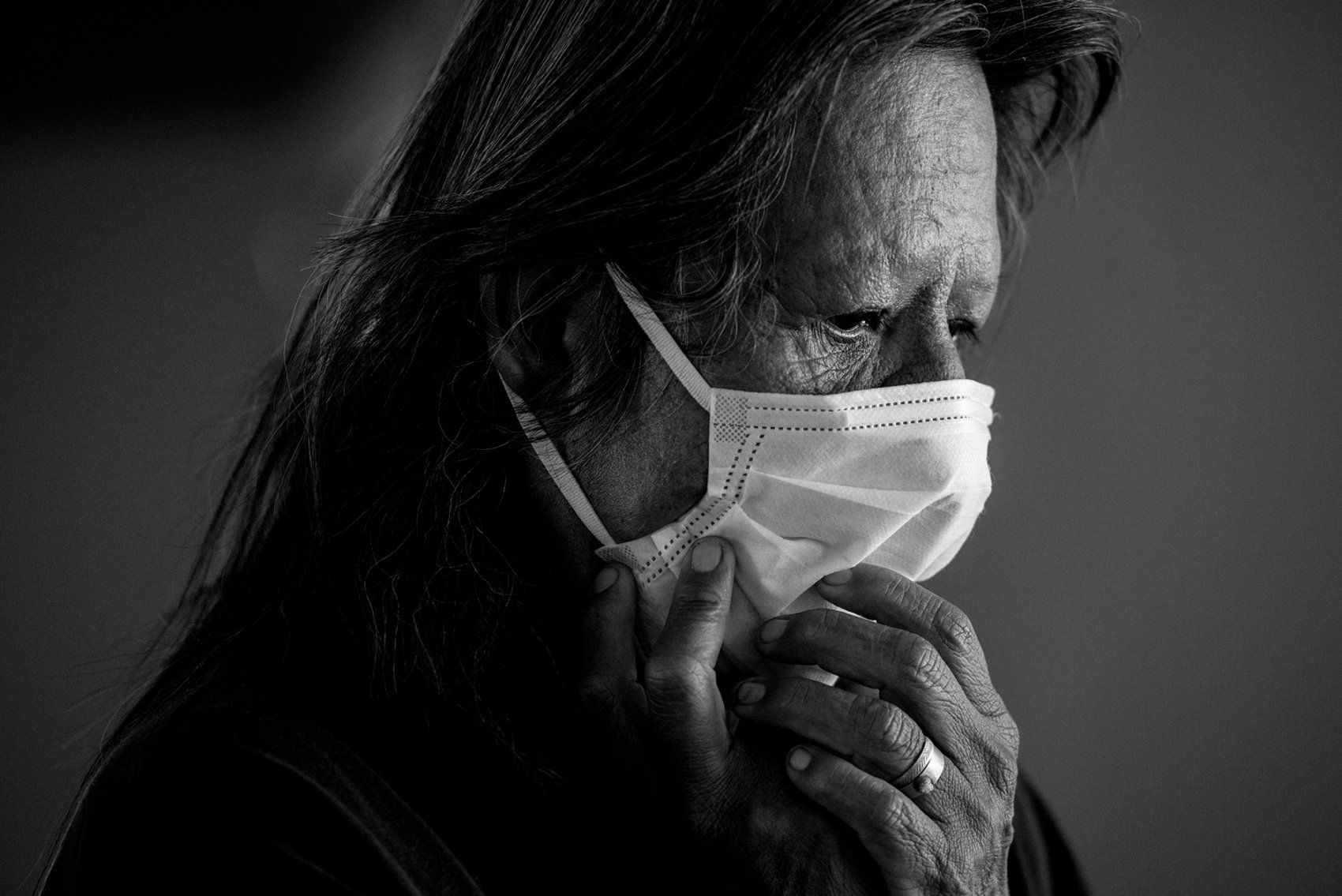 Brenda Beyal is provided shelter at a hotel so that she could stay isolated from her family until she received her COVID-19 test results. She tested negative and was able to return to her home on the reservation, where she cares for a sick relative. Photo: Barbara Ries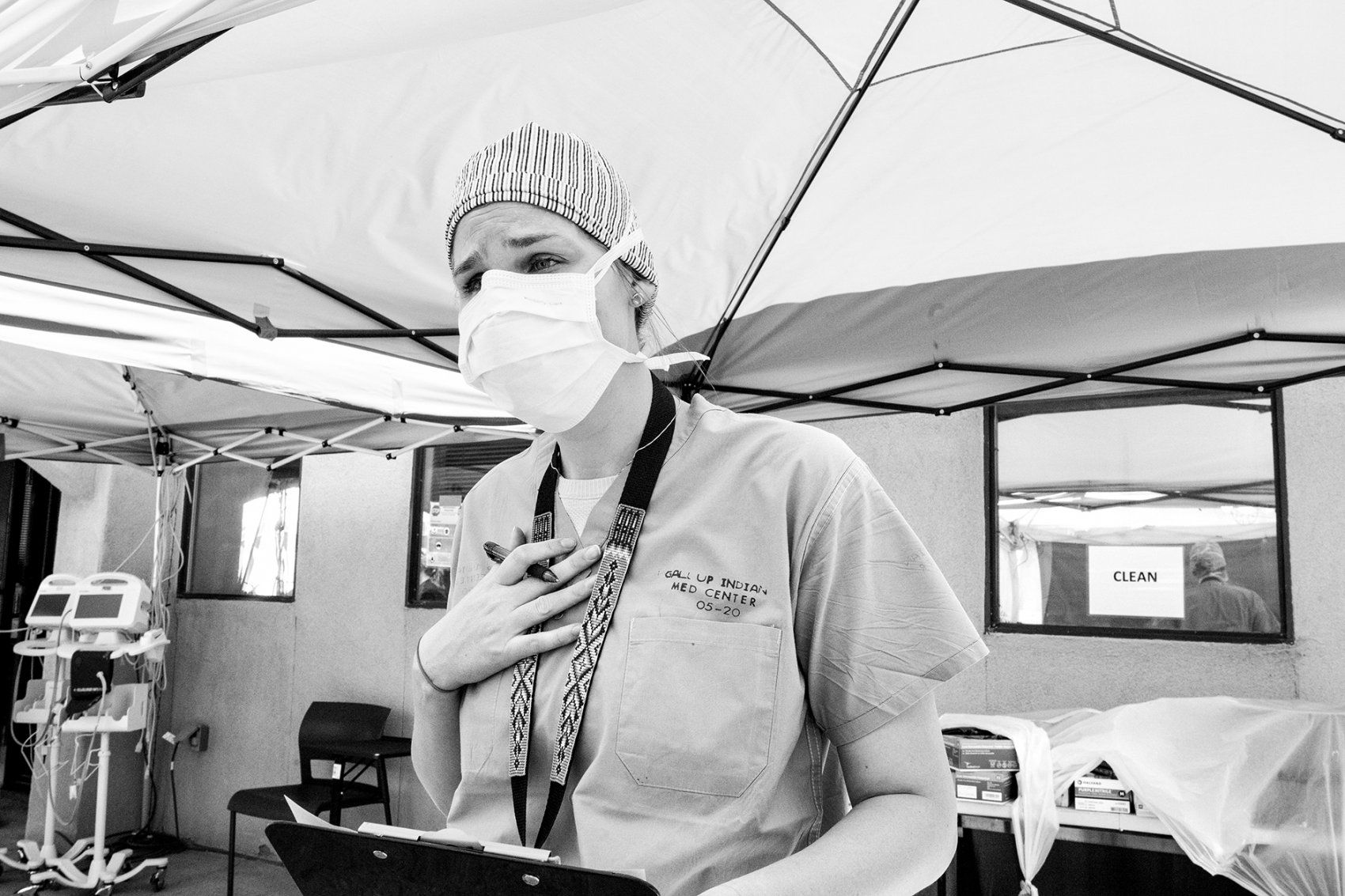 Shea Williams, RN, of UCSF and a HEAL nursing volunteer, talks with a patient in the triage tents set up in front of Gallup Indian Medical Center Emergency Department. The triage team provides local residents with urgent care on a walk-in basis. Photo: Barbara Ries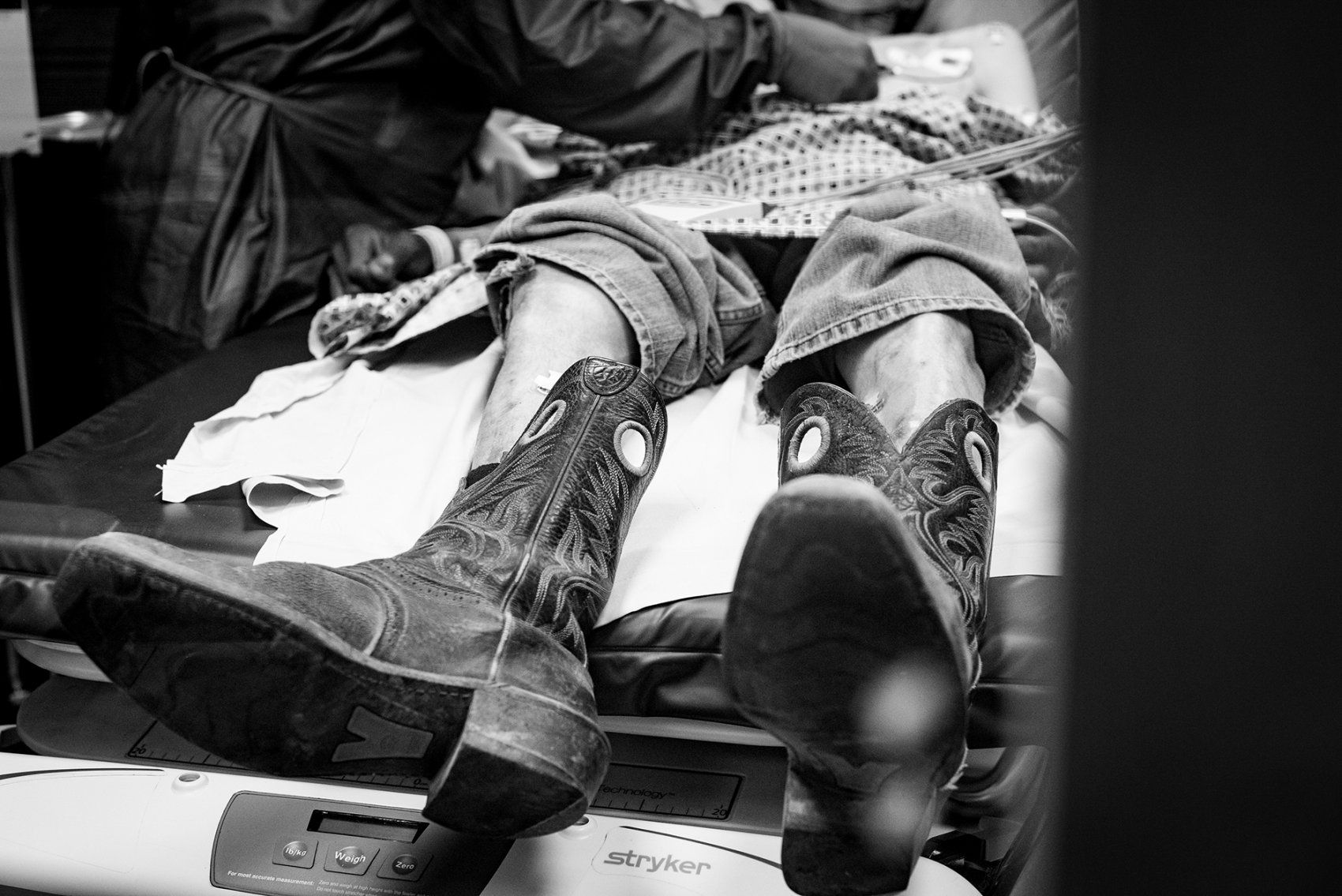 UCSF volunteers were part of the medical team at the Gallup Indian Medical Center to provide local residents with emergency care on a walk-in basis. Photo: Barbara Ries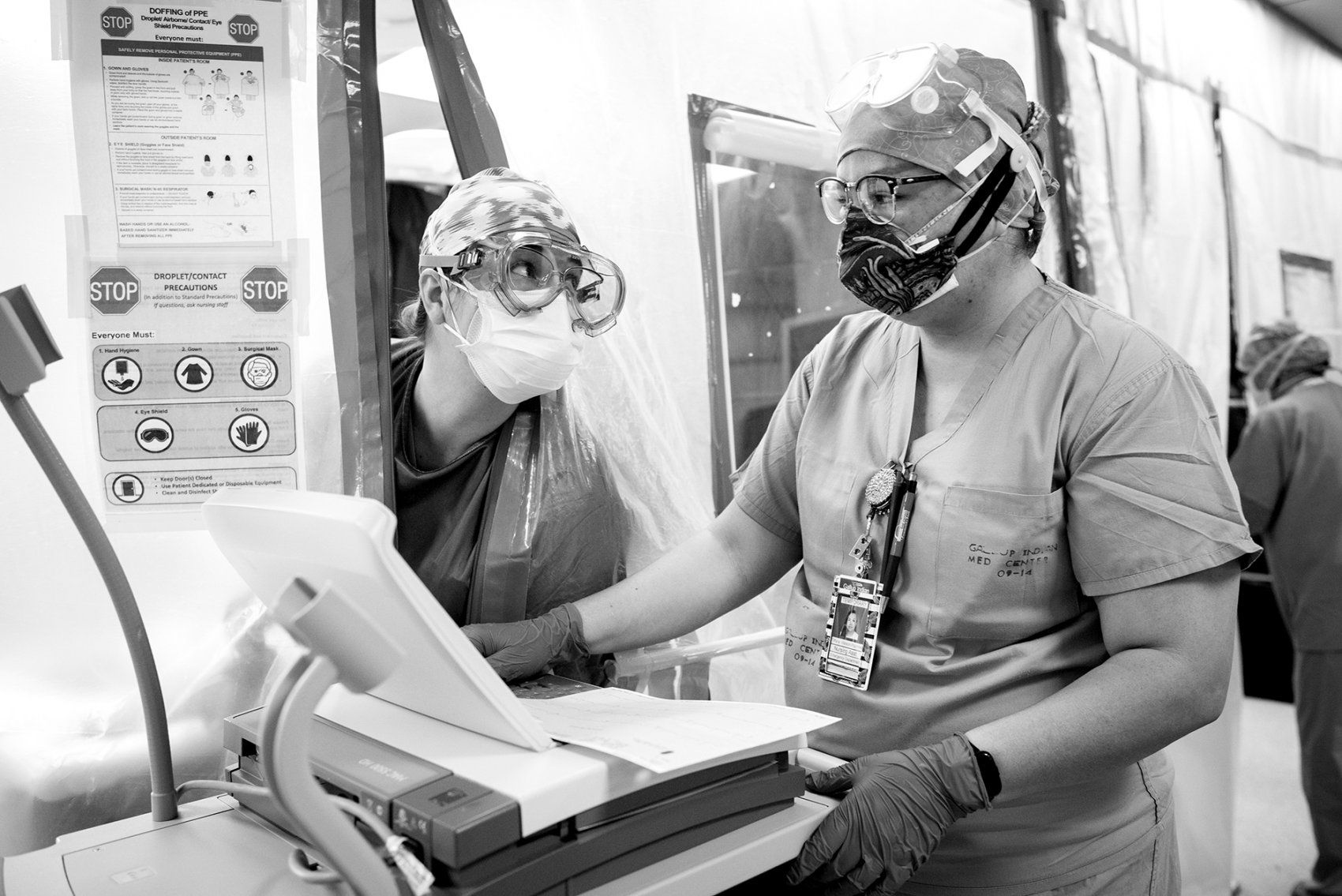 Sara Kaiser (left), RN, a HEAL nursing volunteer, consults with Emergency Department nursing assistant Tiffany Watson-Plummer (right) while treating patients admitted through triage at Gallup Indian Medical Center Emergency Department. Photo: Barbara Ries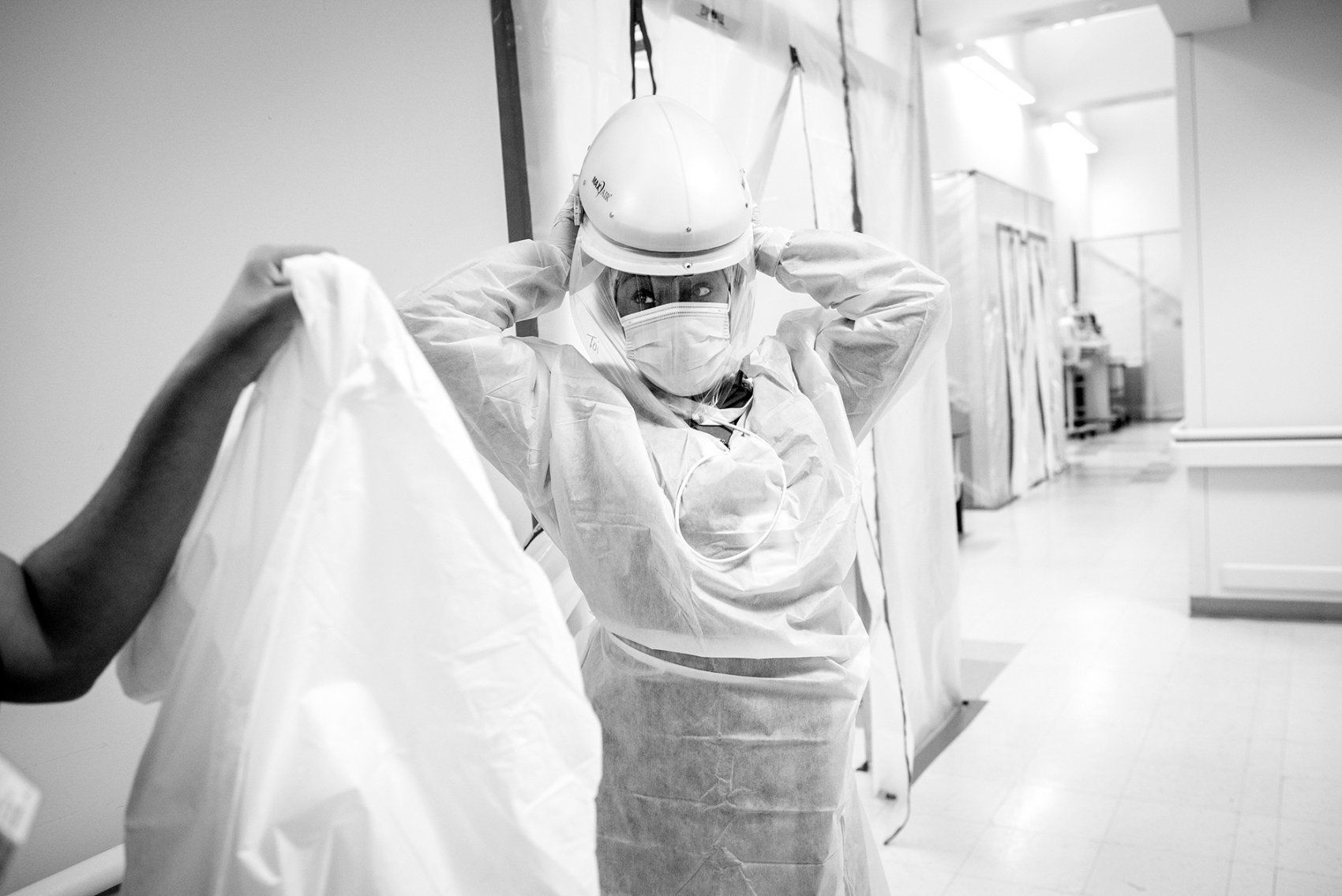 Toi Gilbert, RN, a HEAL nursing volunteer, dons protective gear for her work with the local team in the ICU at Tsehootsooi Medical Center in Fort Defiance, Arizona. Photo: Barbara Ries
Nancy Terngra (right), a registered nurse from UCSF, works with local team member Deirdre Dominguez (left), RN, at Tsehootsooi Medical Center in Fort Defiance, Arizona. Photo: Barbara Ries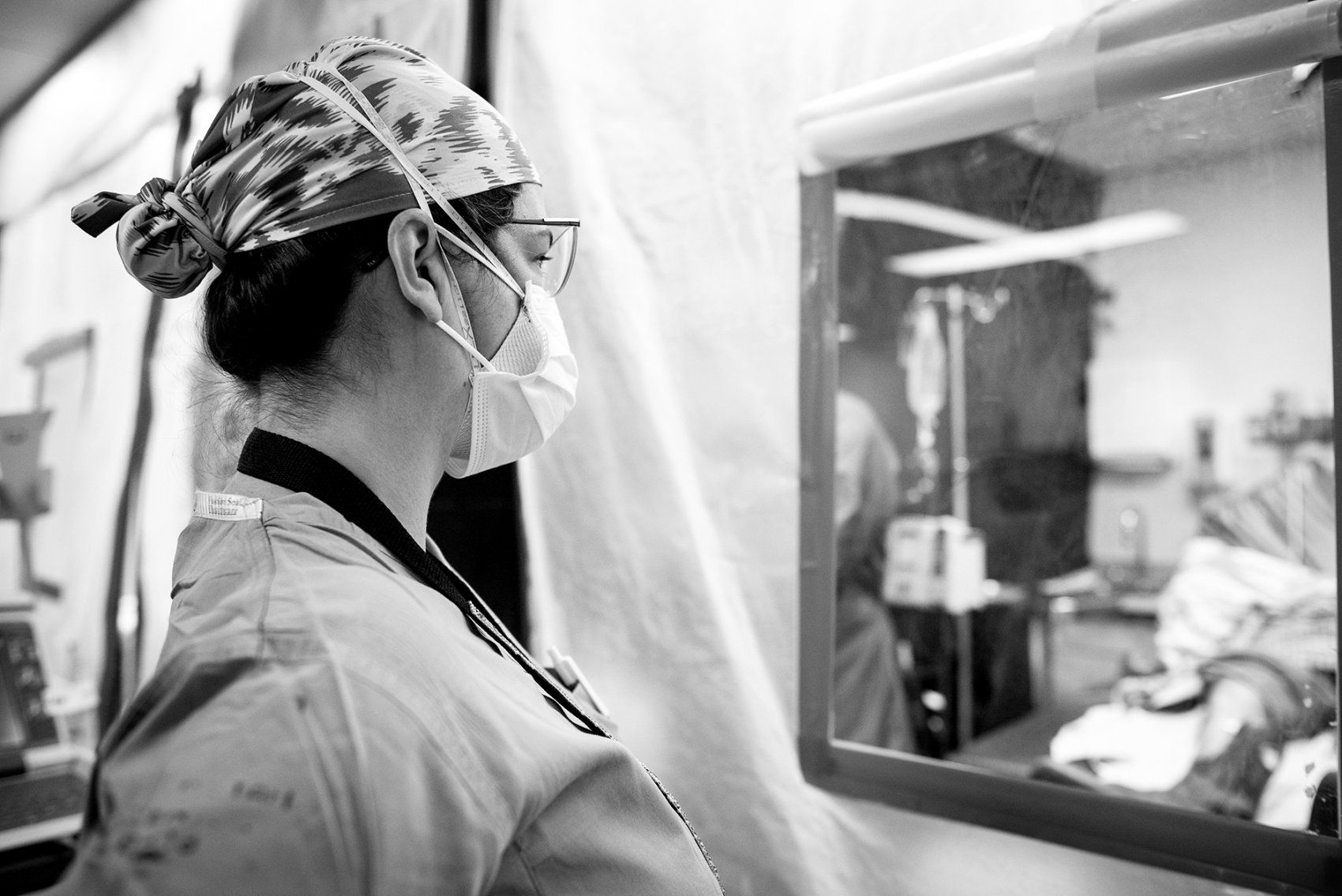 Sara Kaiser, RN, UCSF medical-surgical ICU nurse and a HEAL nursing volunteer, works with the local team treating patients admitted to the Emergency Department through triage at Gallup Indian Medical Center. Photo: Barbara Ries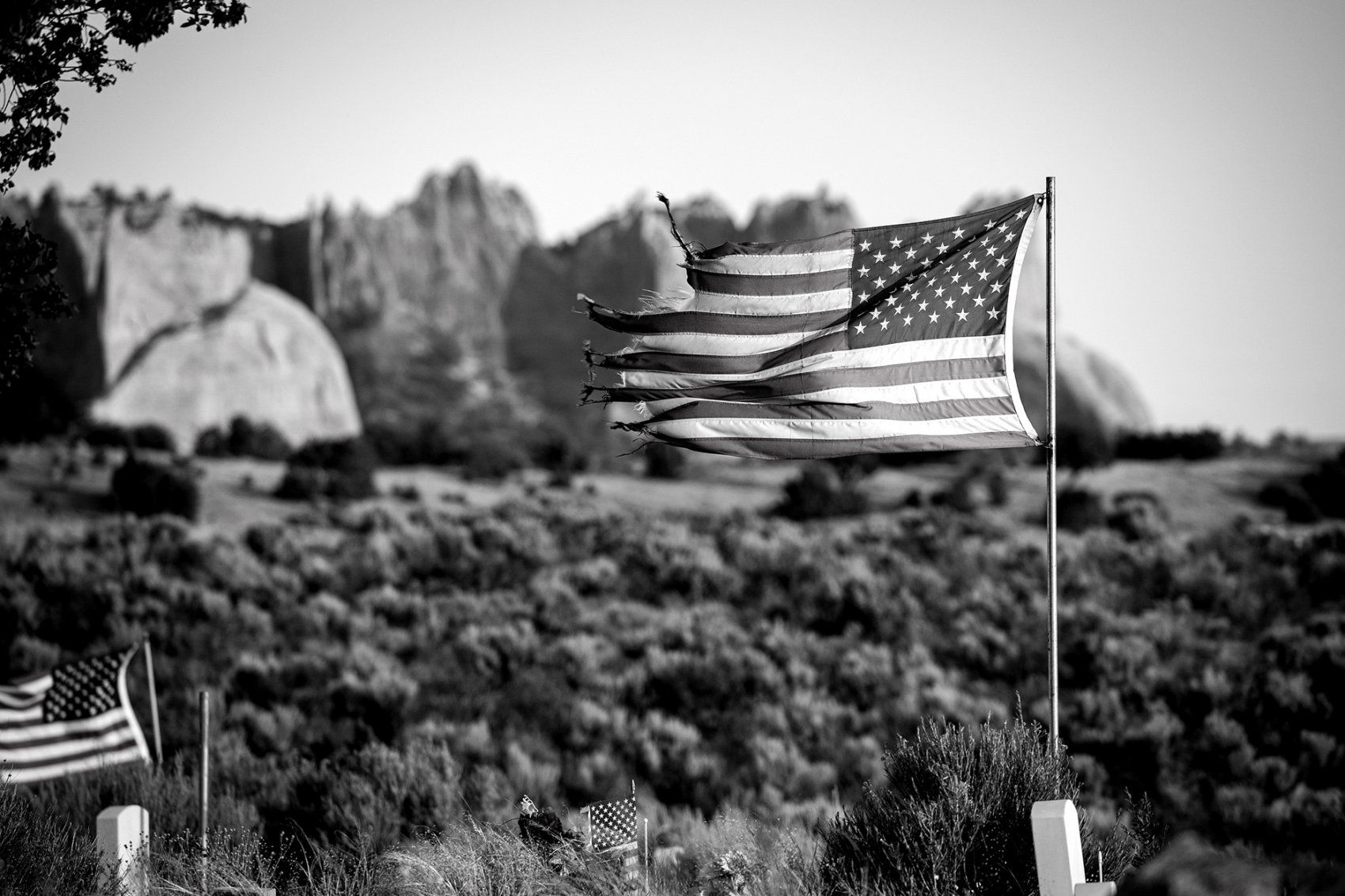 A tattered flag flies over headstones in the Fort Defiance Veterans Memorial Cemetery near Fort Defiance, Arizona, in Navajo Nation. Photo: Barbara Ries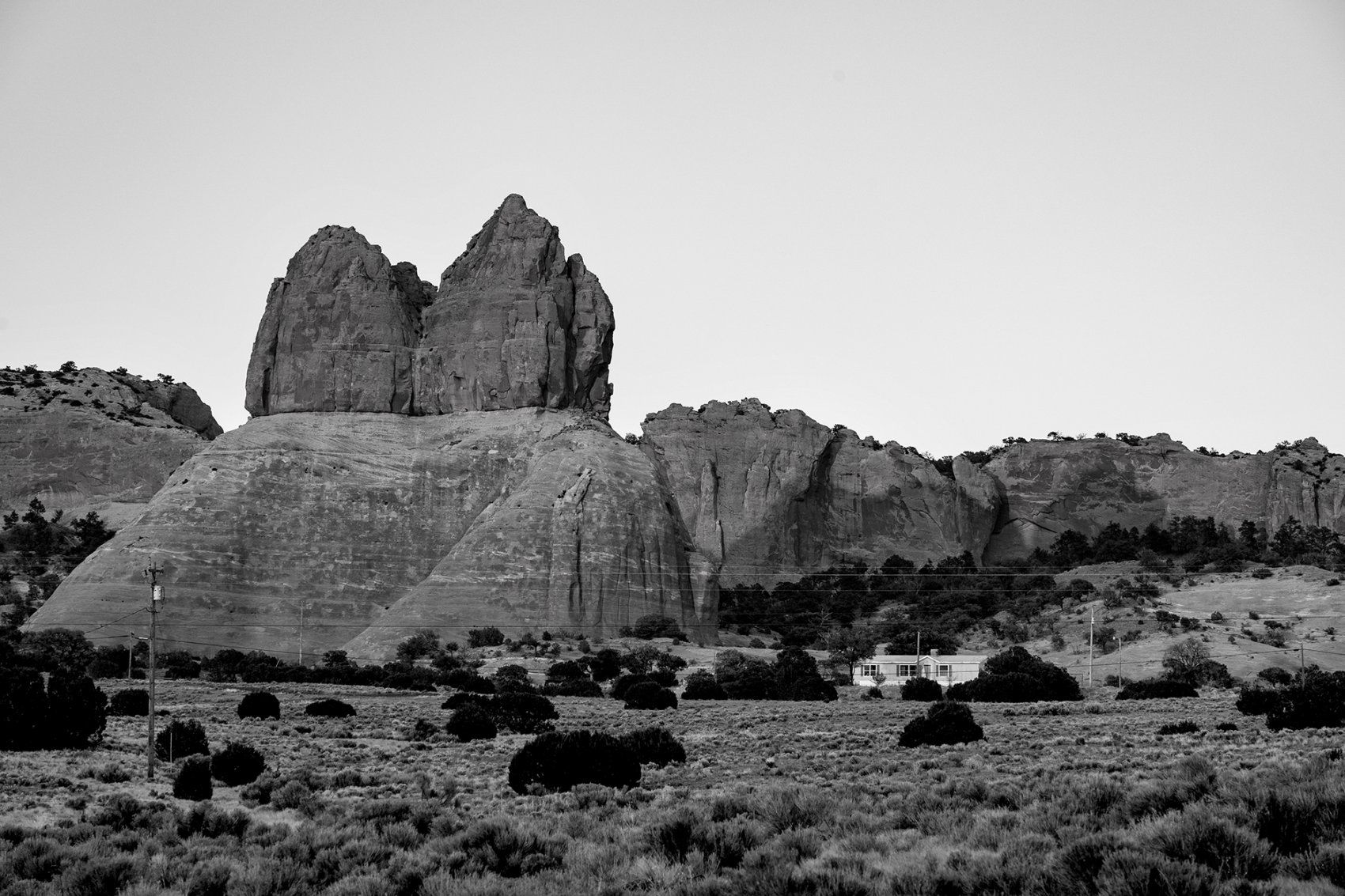 A view along State Highway 566 northeast of Gallup, New Mexico, on the Navajo reservation. Photo: Barbara Ries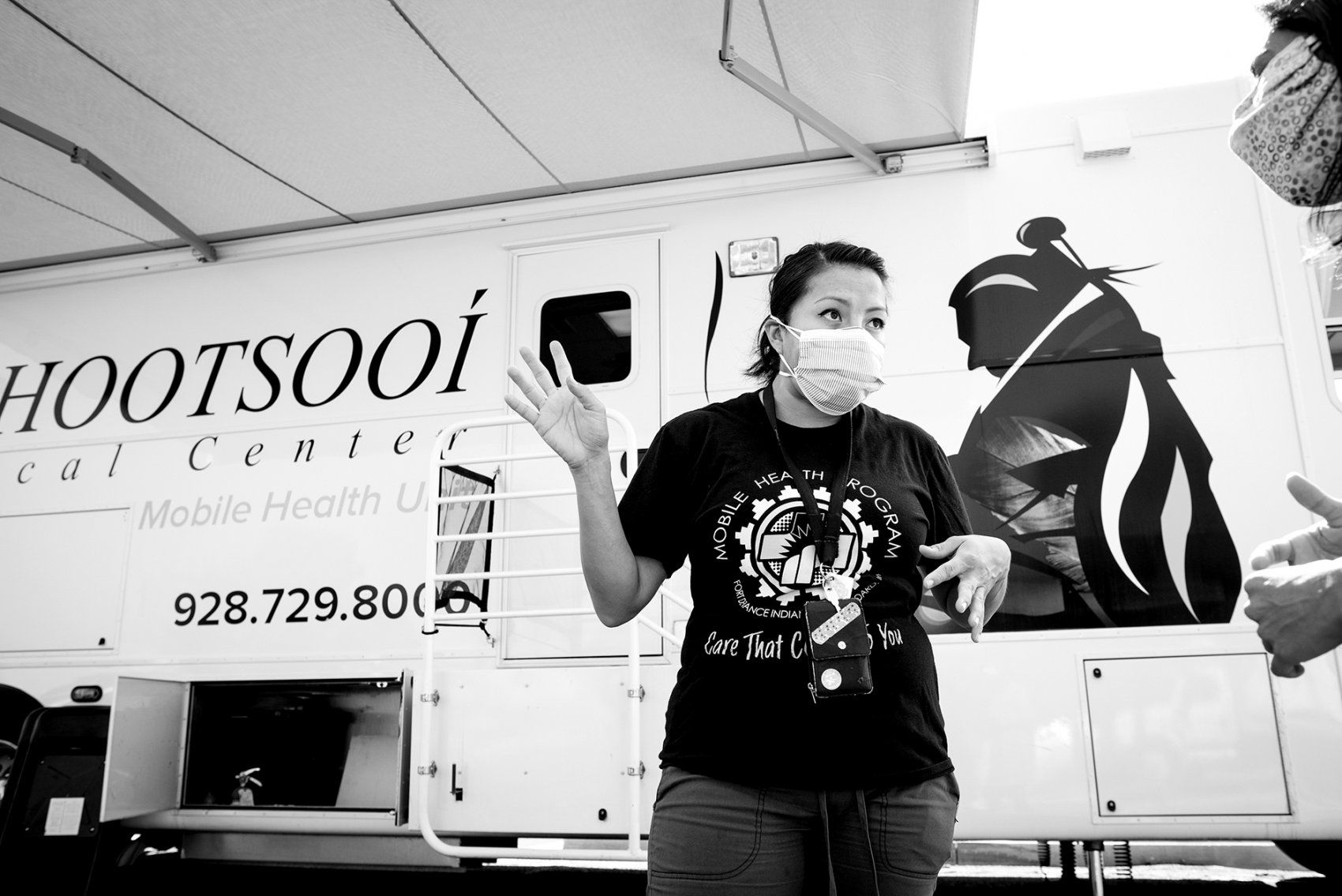 HEAL fellow Natasha Topaha, medical assistant, was raised on the Navajo reservation. She is one of many Dine health care workers who returned after finishing their education and medical training because she wanted help her people. She works with the Mobile Health Program at Tsehootsooi Medical Center, Fort Defiance Indian Health Board Inc., doing drive-up and walk-in COVID-19 testing and traveling clinic work throughout the area. Photo: Barbara Ries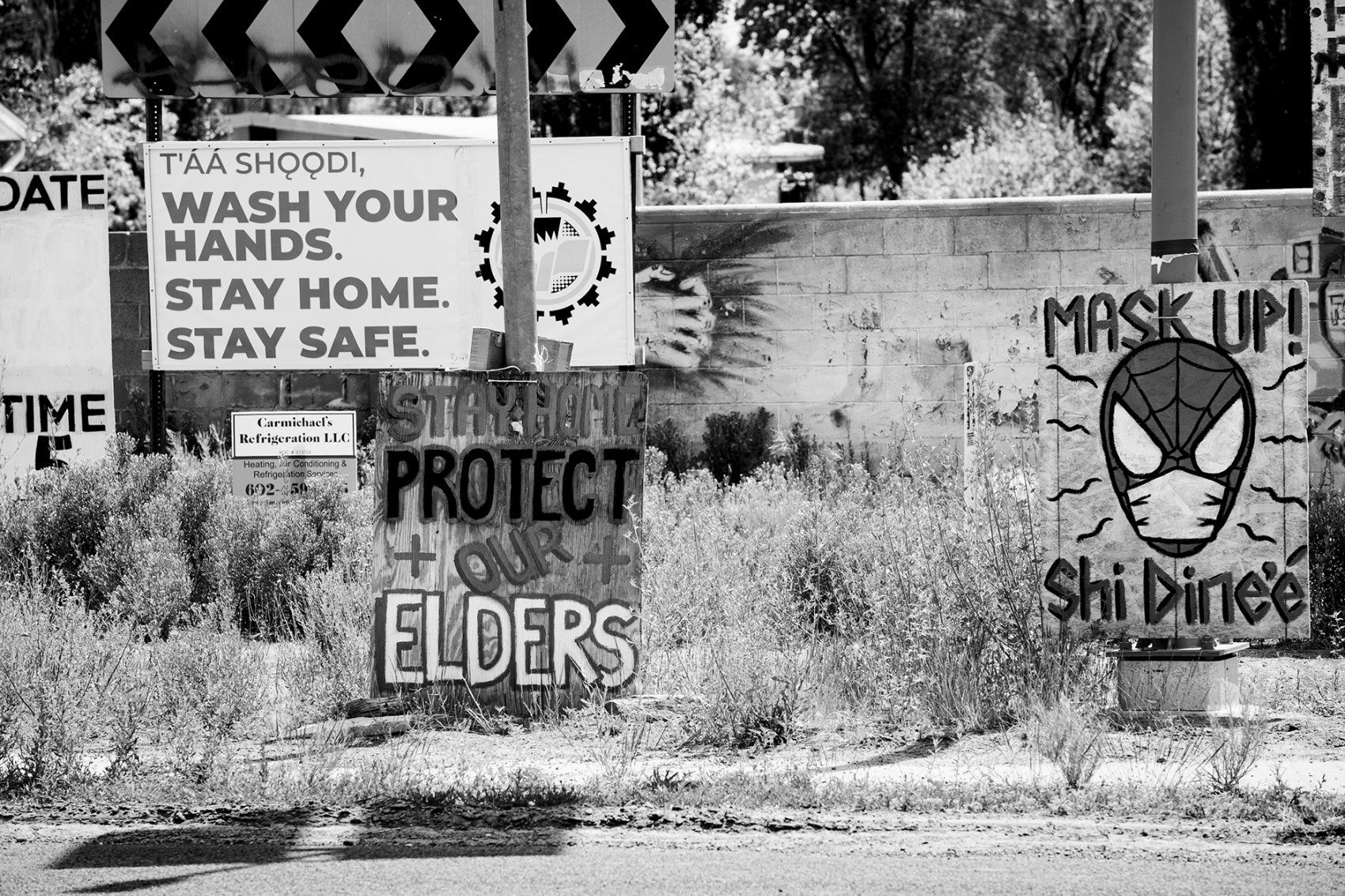 COVID-19 warning signs promote protecting Navajo elders near Window Rock, Arizona, in Navajo Nation. Photo: Barbara Ries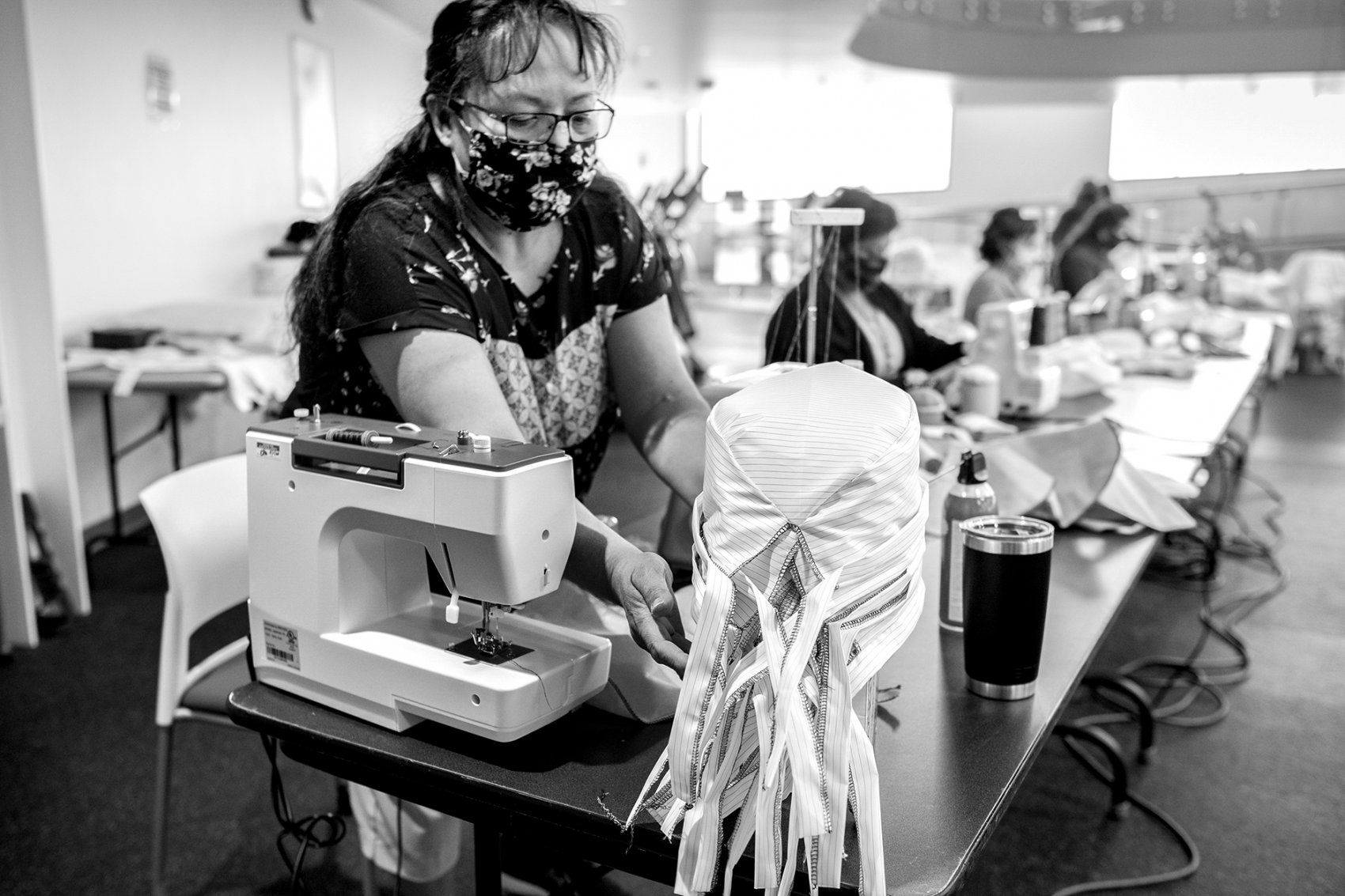 Paula Yazzie oversees a Navajo group of women volunteers designing, cutting and sewing hundreds of medical gowns, masks and hats from donated Tyvek and hospital curtain material to build up the dwindling supply of personal protective equipment for Tsehootsooi Medical Center health care workers. Photo: Barbara Ries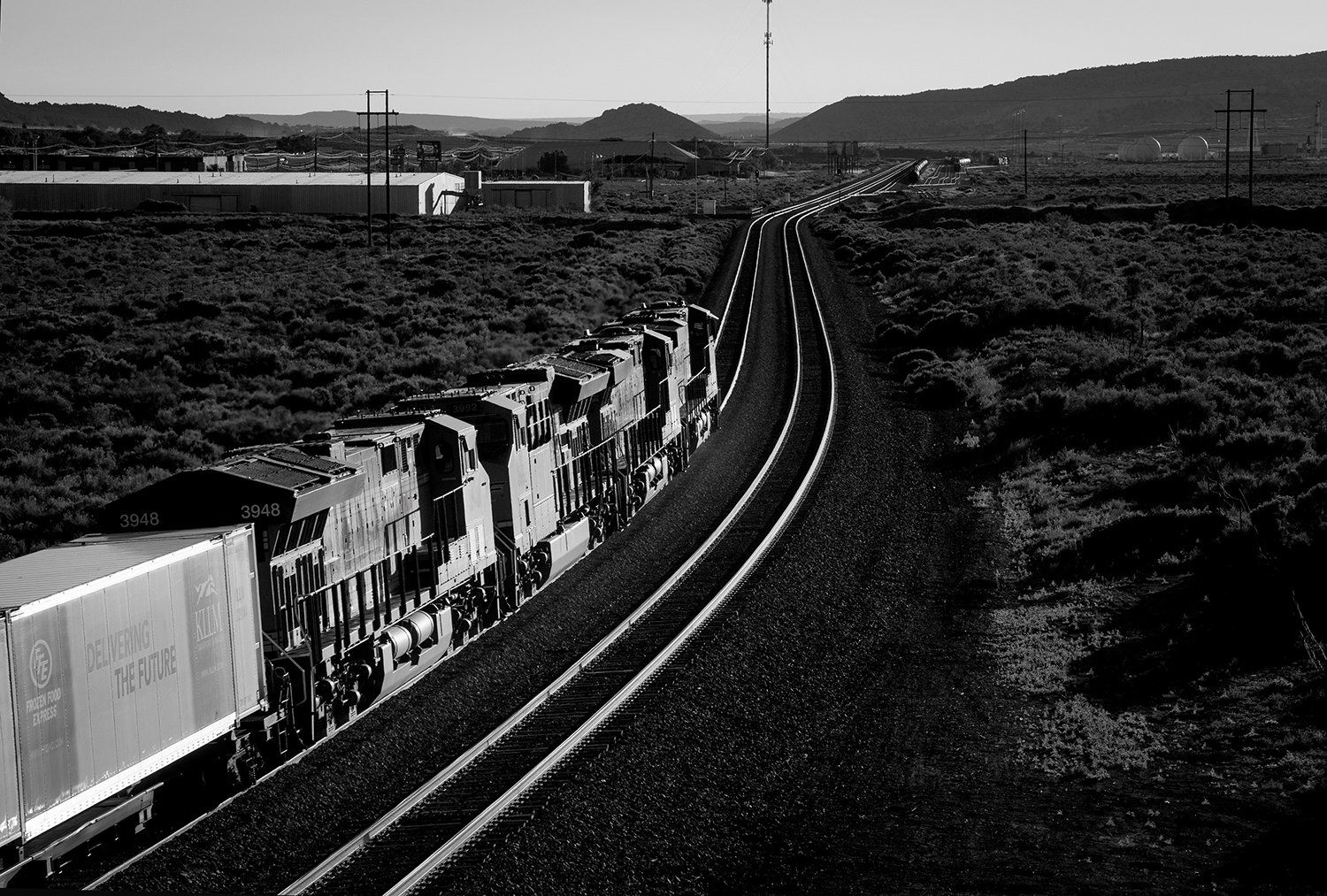 A freight train winds along the desert road from Gallup, New Mexico, near the Navajo Nation reservation. Photo: Barbara Ries